The Colosse has been designed to offer fishermen a biwy with generous dimensions while being as compact as possible.
Its 2 x 2 poles design allows it to benefit from a large interior volume allowing the installation of two bed chairs and all the necessary material for long sessions.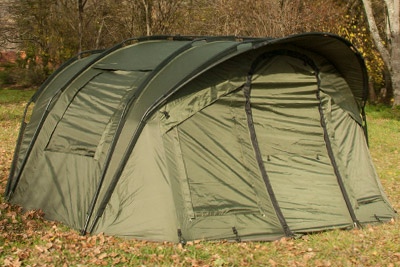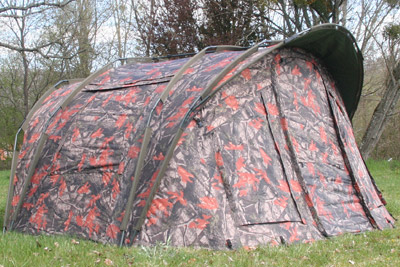 Its height is large enough to move with ease, which is not negligible when the weather is capricious and you have to stay for long hours indoors.
It has an aluminum frame (19mm diameter bars with reinforcement at the junctions) which makes it very stable and gives it a great resistance to the wind, all reinforced by a series of tension bars that stiffen the structure.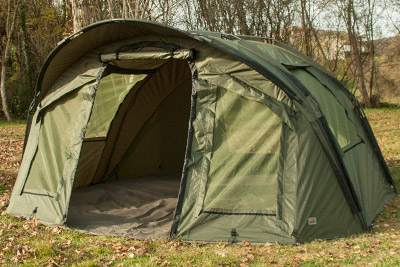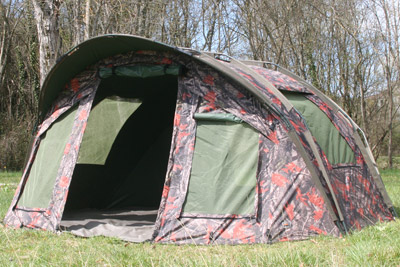 The Colosse will protect you efficiently in any season but it is particularly pleasant in summer thanks to these numerous vents which favor the circulation of the air inside the biwy.
This model is equipped with a second door located at the back of the biwy which will bring you more versatility for the installation of your fishing place and will allow you to improve the air flow during the hottest periods of the year.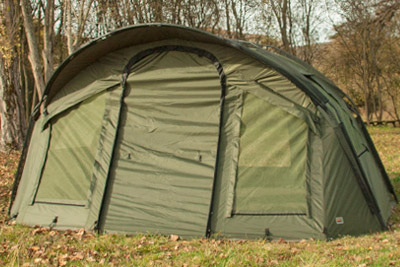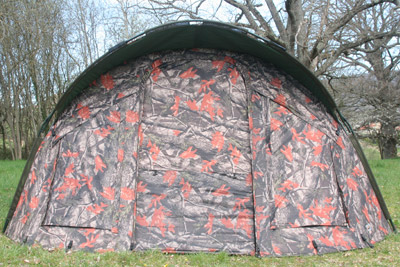 Realized in a 420D polyester material
Hydrostatic head 5000mm
Thermo-welded seams
Door and windows equipped with a solid flap and a green mosquito net
Reinforced fixing points with tension elastic
Supplied with a voltage busbar
Heavy Duty Groundsheet (velcro fastening)
Mesh loop to promote drying
Double zipper on the door allowing an opening of type "mailbox"
Large cap for optimal protection
Optimized interior space
Velcro rod strap on the front
Overall dimensions: 130cm x 28cm x 26cm
Comes complete with a set of reinforced sardines and a carrying bag
Dimensions : 370cm x 340cm x 178cm – Weight : 17kg