Designed with reliability and durability in mind, the Freedom detectors offer a level of functionality unmatched by their price / quality ratio.
In their compact design, they contain state-of-the-art electronics that would make the most up-to-market detectors pale!
Equipped with adjustable multicolored LEDs (7 colors to choose) that will allow you to configure your battery to your liking, they have the traditional settings of volume, tone and sensitivity.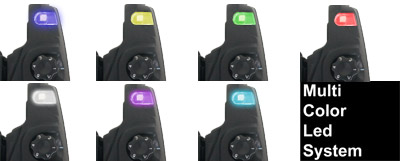 Benefiting from a latest generation transmitter with automatic range test and routing function, they will guarantee you a perfect connection with the control unit within a radius of 150m.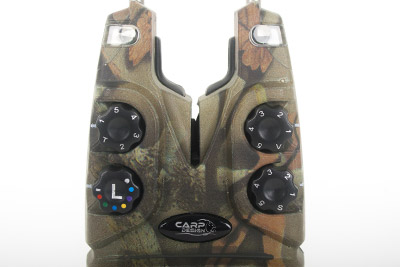 Night fishing enthusiasts will be delighted by the presence of night watches (diode low consumption) and a catch for bright accessories.
To avoid any risk of ejection of the rod in case of violent lateral departure, the Freedom are equipped with removable anti-ejection system.
The detector (and receiver) frame is made from a high-strength ABS material with special reinforcement at the thread pitch to guarantee you an increased resistance to the test of time and elements that you may encounter at the edge.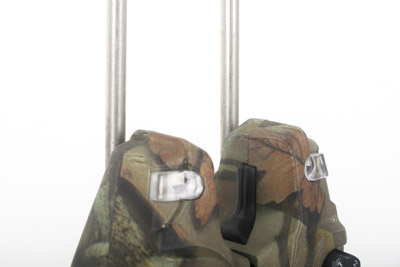 Ultra-bright, long-life LEDs
Multicolored LEDs adjustable – 7 colors to choose from: green, yellow, red, blue, purple and white
Compact design
Exclusive camouflage finish
Automatic range test to 100% guarantee that detectors and receiver are well connected
Micro adjustable sensitivity
Adjustable volume and tone
The night-time function is ensured by diodes with low energy consumption which ensures a long battery life
LED delay of 20 seconds on the detector and the receiver
Luminous accessory socket
Low battery warning on the detector and the receiver
Memory function on detectors and receiver (retains settings)
Manual on / off switch
Scope of 150m in open area (scope varies according to the environment)
Routing function that ensures your detector does not interfere with other users
Vibrate function on the receiver
Designed to withstand bad weather
Frame made from high strength ABS materials with special reinforcement at the thread
No stainless steel screws
Non-slip pads on the rod rest
Ergonomic adjustment knobs
Integrated removable anti-ejection system (Snag Bar)
Detectors and receiver work with a 9V battery (batteries not included)
Delivered in a shock protection case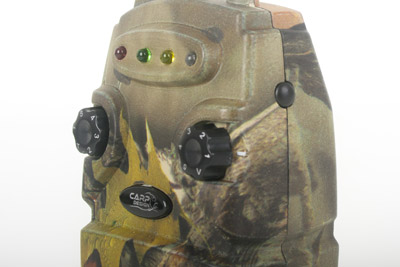 Ultra-bright, long-life LEDs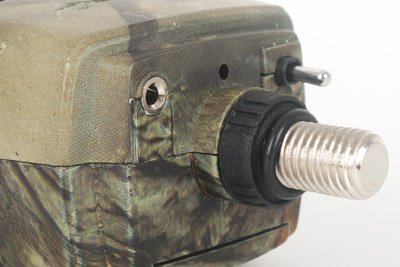 Luminous accessory socket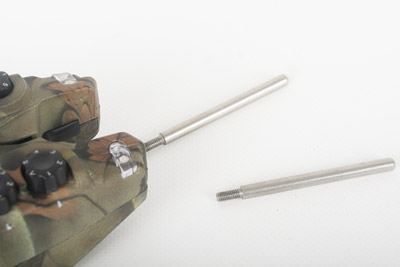 Integrated removable anti-ejection system (Snag Bar)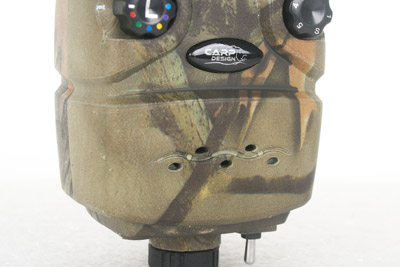 Adjustable volume and tone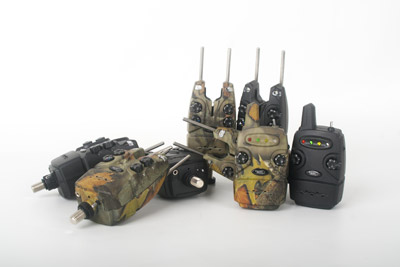 2 colors available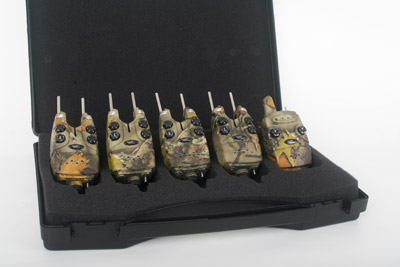 Carp Design Freedom Camo 4 bite alarms set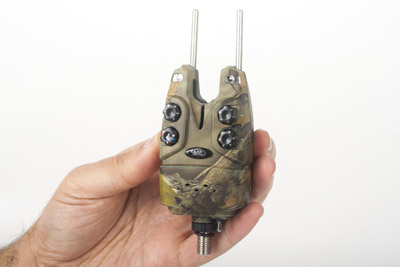 Multicolored LEDs adjustable – 7 colors to choose from: green, yellow, red, blue, purple and white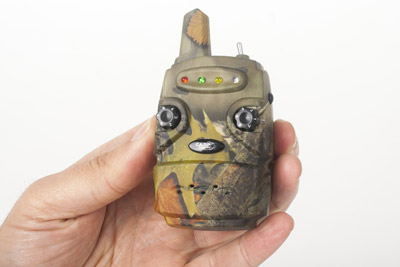 Range up to 150m in open area (range may vary according to the environment)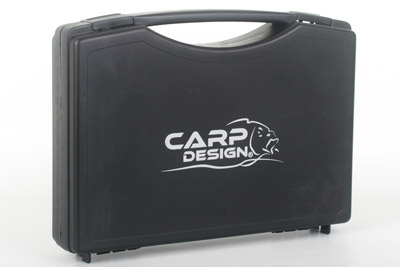 Supplied in a protective carry case