This overwrap is the perfect complement to the Carp DesignPro Aquatex 2 men Bivvy.
It will allow you to increase the thermal insulation of the bivvy while reducing at the same time the formation of condensation.
With the cap on the bivvy, adding the overwrap will create an extra space, ideal for storing buckets, waders etc.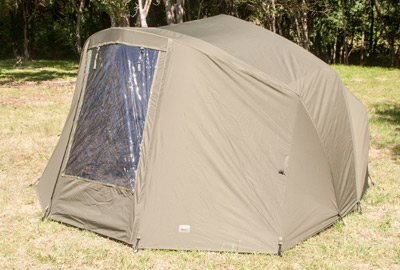 Thanks to the removable front of the bivvy, you can also significantly increase the volume of the bivvy when adding the overwrap. The window at the back will also allow you to create good air circulation inside the bivvy.
In winter or when the nights begin to cool off, this overwrap will be an effective defense against wind, rain or snow.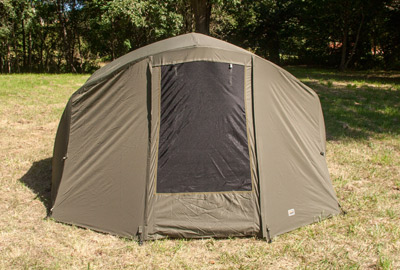 Made of robust and breathable Aquatex canvas
Hydrostastic head 10000mm
Thermo-taped seams
Reinforced fixing points with elastic tension
Rear window fitted with a mosquito net and a full flap
Rear window fitted with a zipper (opening possible)
Dimensions: 70cm x 24cm
Weight: 5.3kg
Comes complete with a set of reinforced pegs and a carrying bag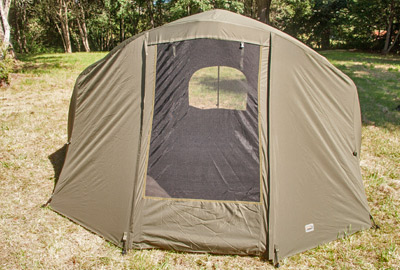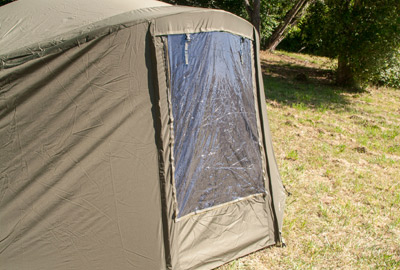 Removable transparent panel on the front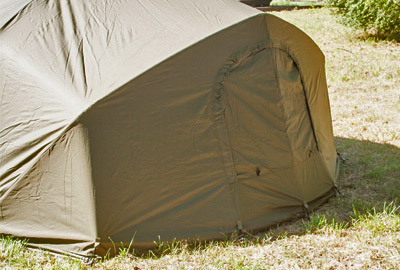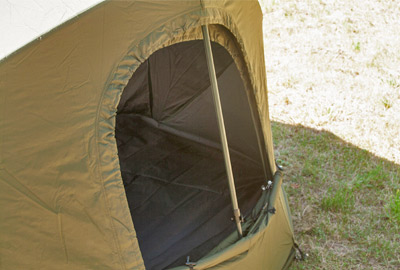 Mosquito net window on the back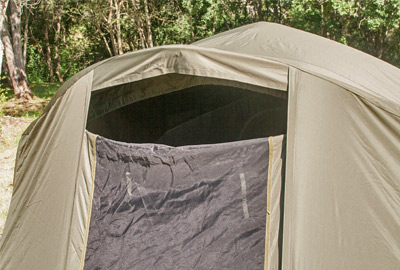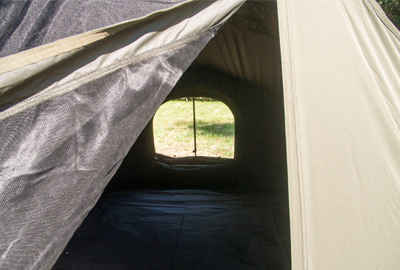 Mosquito net window on the front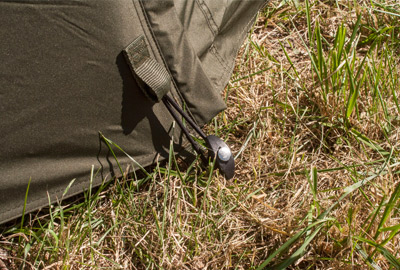 Reinforced fixing points