For carp anglers looking for an 8-foot bed chair that offers a superior level of comfort, the Pro Green Line bed chair is the product you need.
It features a thick mattress, built-in pillow, adjustable backrest tilt adjustment system and 8 adjustable feet for added stability.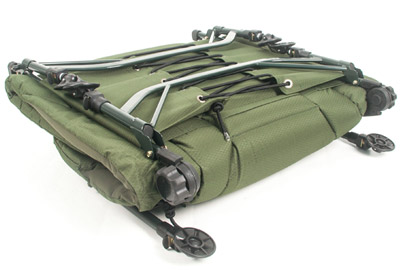 Bed folded
The design of its mattress has been designed to avoid any backache problem when you wake up! Its reinforced neoprene parts ensure maximum comfort.
Its generous dimensions will allow you to be at your ease and easily support larger templates. For better stability, it is equipped with larger cups and adjustable 360​​°.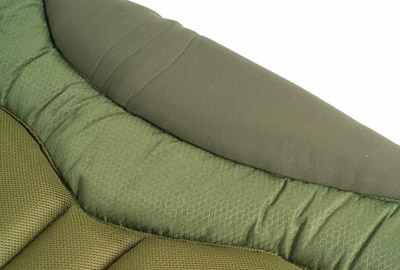 Breathable neoprene material and 600D Polyester
Ergonomic mattress for optimal comfort
8 feet equipped with adjustable cups
Built-in breathable neoprene pillow
Thickness of the neoprene mattress : 8cm
Adjustable backrest
Material : Breathable Neoprene and 600D Polyester
New reinforced steel structure
Oversized tension elastics
Security clip
Overall dimensions : 84cm x 84cm x 28cm
Dimensions : 200cm x 90cm x 40/50cm – Weight : 12.5kg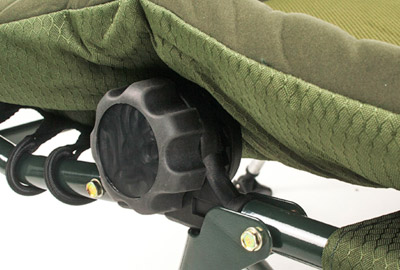 Tilt adjustment knob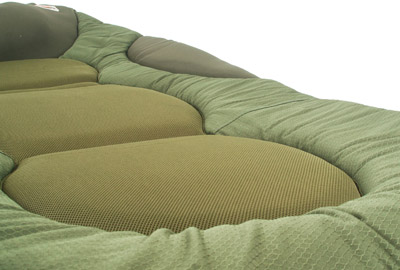 Ergonomic mattress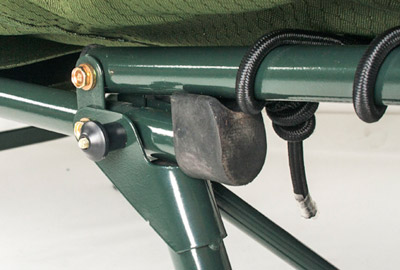 Security clip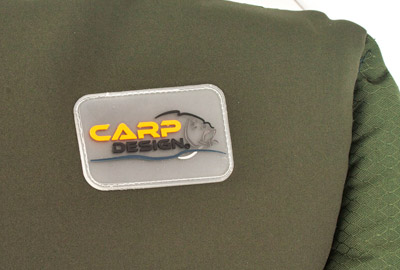 Rubberized Carp Design logo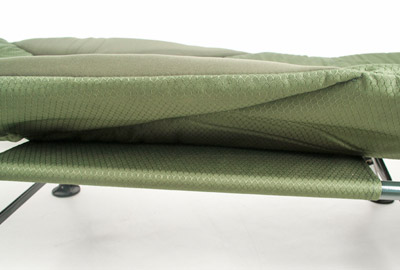 Firm lumbar support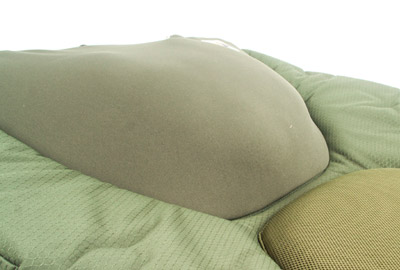 Integrated pillow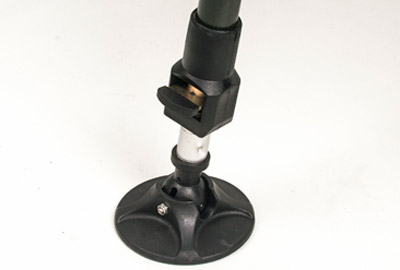 Adjustable feet equipped with mud cups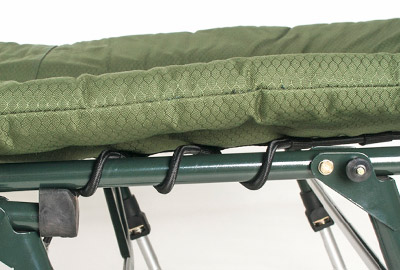 Oversized elastics