We are happy to be the first to offer you an innovation in the world of bait boats.
The Wave Craft is a qualitative boat equipped with the new digital technology version 5.5.
The Wave Craft is remarkable for its configuration and its foolproof stability. It is powered by high performance engines with double propellers each (again an innovation) that guarantee a better longevity of the boat.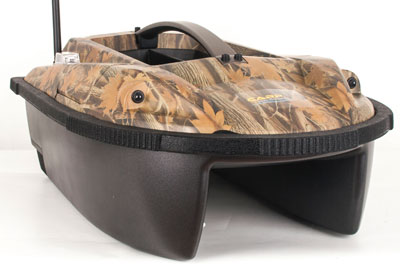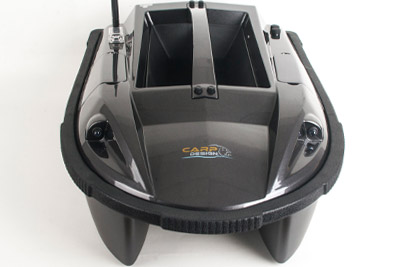 To allow you surgical set up of your lines and maneuvers of high precision, the boat is equipped with 2 propulsion motors of an independent power, facilitating the positioning of your rigs on the spot you have chosen. In order to start with all types of baits (pellets, boilies, seeds, etc …), the boat has two bait hatches with separate openings. It has two individual control line drop systems on the back of the boat that will ensure accurate set up of your rods.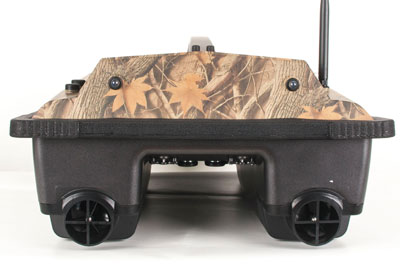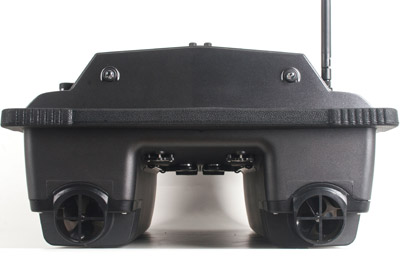 Back view of the Wave Craft
Its catamaran design and high hull increase the balance and stability of the boat and improve its holding in the swell, allowing it to navigate with greater ease, even full load.
The 2.4Ghz remote control is fully digital and is equipped with "Duplex Two Wave" technology that further improves the performance of the remote control, compared to standard 2.4Ghz remote controls.
Its built-in LCD screen allows you to monitor in real time the system status of the boat. So you can check the battery level, direction, depth and position (for models with built-in echosounder and GPS) and atmospheric pressure thanks to the integrated barometer.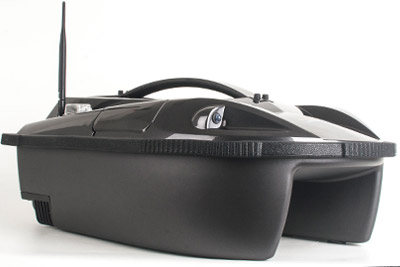 A boat shaped to be efficient !Range of emission about 400m with possibility of changing frequency on the remote control. It is equipped with a PVC reinforcement for better protection. The boat is equipped too with four high-visibility diodes that you activate from the remote control (remote control console also features backlight). This version 2.0 has a remote control whose screen is higher than the previous model, allowing you to have a better readability of the typography of the lake or river bottom.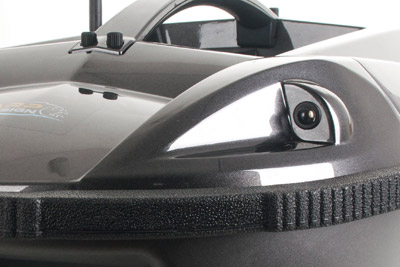 Technical characteristics :
2 individually controlled hatches
Capacity : 2 x 2kg
Distance : 400m variable depending on conditions
2 high-quality rear line droppers
Autonomy : about 1h30 at full power
60m / min speed
Built-in compass and barometer
Rechargeable remote control battery (10h battery life)
2 batteries 11.1V/5amp (automn 1h30 at maximum speed)
Battery charger
Dimensions : 63cm x 43cm x 24cm – Weight : 9kg with batteries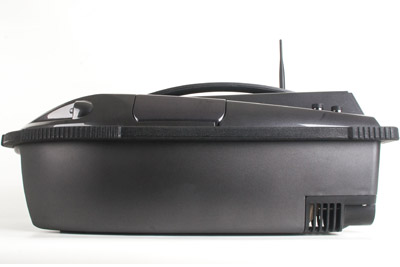 PVC anti-shock reinforcement protection all around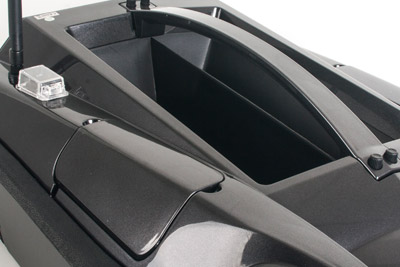 Separate bins and individual opening hatches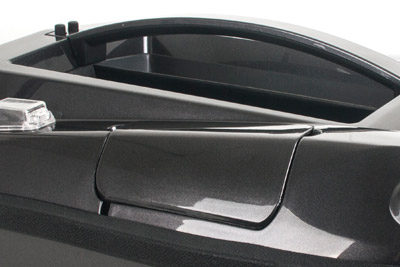 Battery hatches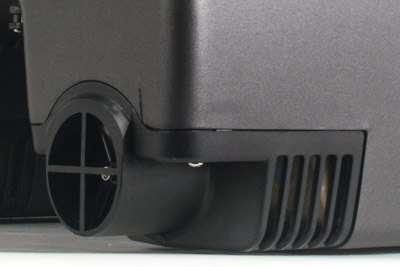 Protected propellers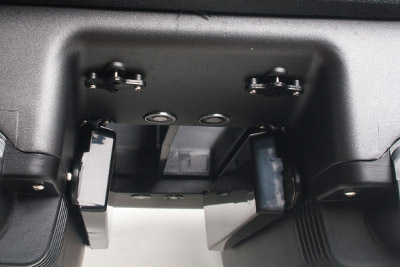 Two high-quality rear line droppers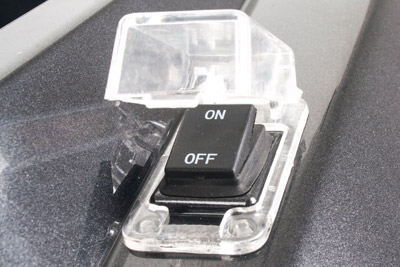 Waterproof and protected switch