Do you have a bitter experience of your last gas failure at the bank and the taste of that cold box of ravioli? Carp Design offers you a simple and ecological solution to avoid this kind of experience!
This portable wood stove will easily find a place in the corner of your carryall bag and save you a lot of trouble.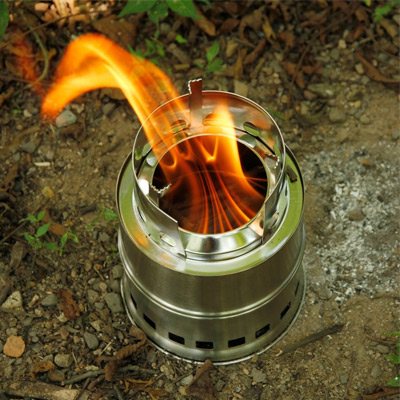 Space-saving, the Wood Stove is made from premium stainless steel to ensure durability and strength. Easy to use, you just need to feed it with wood, branches or even charcoal to allow you to obtain a sufficient flame to heat or cook your food.
The part containing the embers is not in contact with the ground, so its use will be possible where traditional barbecues are prohibited.
Simple and terribly efficient, you will quickly be won over by its reliability.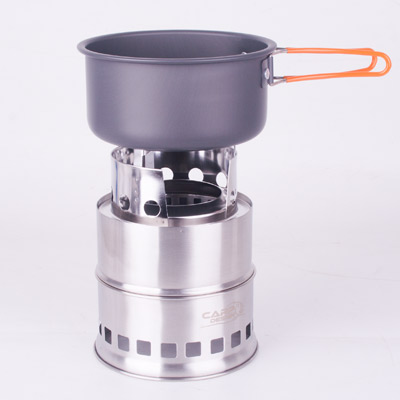 Made of stainless steel
Compatible fuels: wood, branches, charcoal
Delivered in its transport bag
Dimensions: 14cm x 14cm x 8cm
Dimensions: 16.5cm x 13.5cm x 13cm – Weight: 400g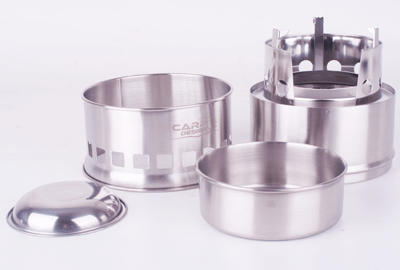 Includes 5 pieces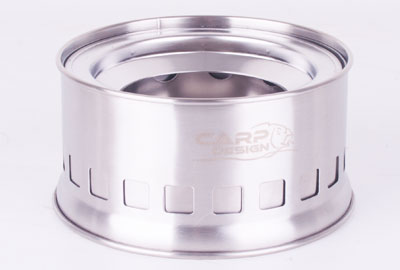 Takes up very little space – All parts fit together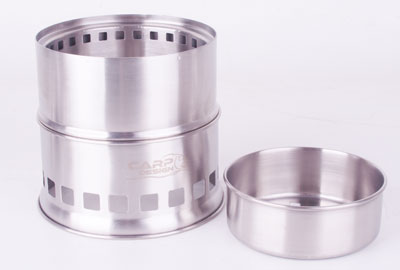 Small cups that will contain the embers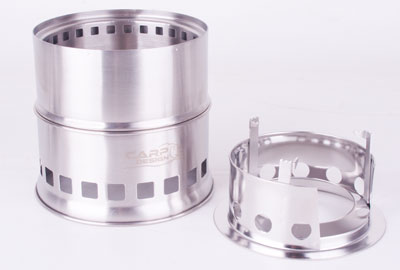 Pan support to be put last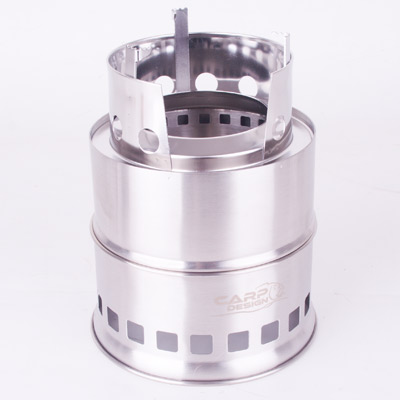 Designed in stainless steel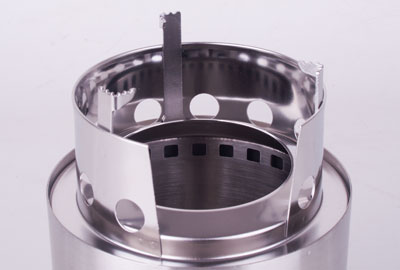 Tripod support to accommodate a pan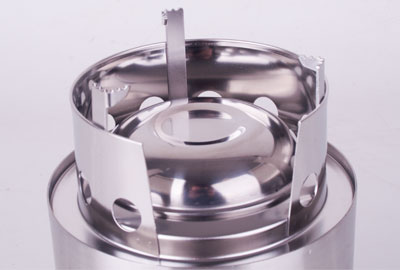 Small cup to stop the fire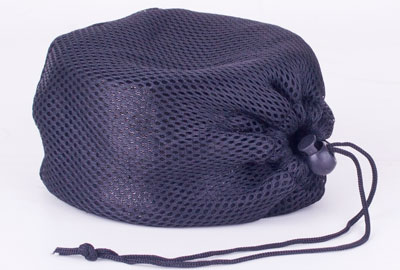 Delivered in its transport bag