In response to strong consumer demand, we are happy to complete the Carp Design collection with this waterproof bed cover.
Designed to increase your thermal insulation over a classic sleeping bag, it will also allow you to protect yourself from humidity and cold during summer fishing that doesn't necessarily require the use of a sleeping bag (often too hot in summer).
The inner part of the bed cover has a "peach skin" type fleece lining which is very comfortable and pleasant to the touch while its outer part is made with the same material as our biwys, a 420D material with 5000mm hydrostatic head!
It has two bands of fasteners on each side to allow you to attach it to the frame of your bed chair and its exclusive camouflage pattern gives it a discreet look that's great when you're at the water's edge.
These dimensions make it compatible with most bed chairs on the market and its wide overhanging edges will allow you to effectively protect your stuffs housed under your bed chair.
Space-saving when folded, it will easily find its place in a carryall bag and can even be left on the bed chair when you fold it up.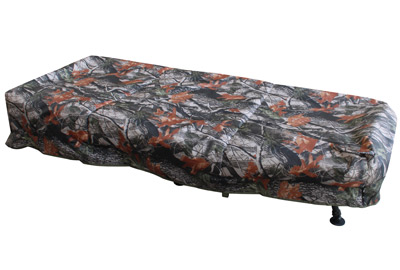 Exclusive "Carp Design Camo line" camouflage pattern
420D material outer part with 5000mm hydrostatic head
"Peach skin" type fleece inner part
Large overflowing flaps
Side fastening straps
Delivered in a carrying bag
Transport size : 45cm x Ø27cm
Dimensions : 210cm x 145cm – Weight : 1.54kg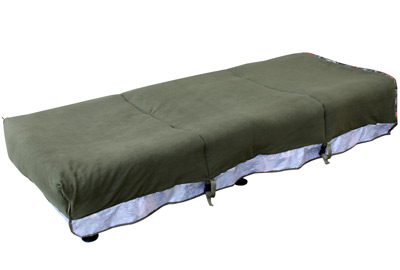 Back of the cover – "Peach skin" type fleece inner part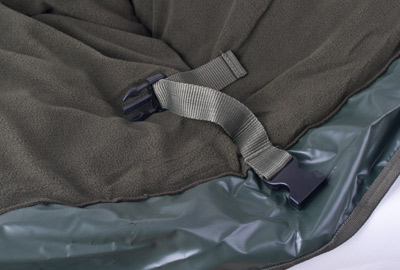 Side fastening straps – to keep your bed cover attach to your bed chair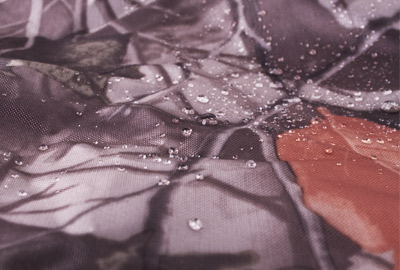 420D material outer part with 5000mm hydrostatic head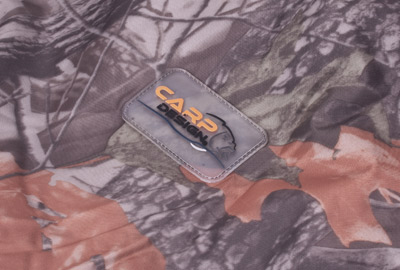 "Carp Design" rubber logo at the front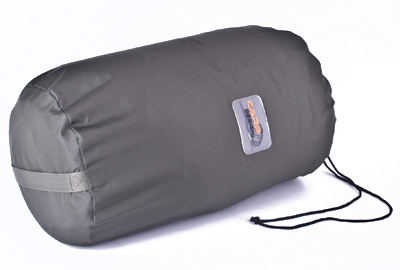 Delivered in a carrying bag