Buy this product on Chronocarp
Carp Design Estart EV 320 Army Green Air Floor Boat
The Estart 320 is a pneumatic boat designed according to rigorous specifications, meeting specific expectations in terms of safety and use.
This new "EV" version has some head-turning improvements! Its interior space has been increased by 20% by moving the dashboard back and increasing the spacing between the two flanges. Soft grips replace the old hard grips. We have also added reinforcement strips on the underside and two side straps to allow you to attach your landing net or rod when removing your rod. In short, you will have understood, this new boat is a little jewel!
Made from a 0.9mm PVC based on 1000D polyester Army Green color, it has three independent inflatable tubes with high pressure valves.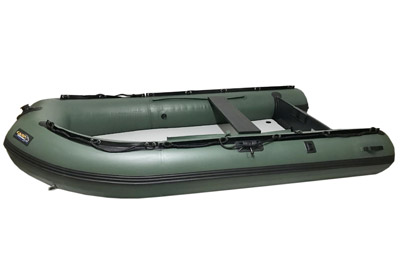 Like all models in the Estart range, its shape has been reworked to optimize its load volume, the goal being once again to make it as close as possible to the needs and expectations of carp anglers!
Indeed, the diameter of the tubes has been reduced, the transom has been retracted to the maximum, its width has been increased to reach 170cm and the shape of the bow (front) has been rounded to not lose space compared to certain models of the market who possess a pointed bow.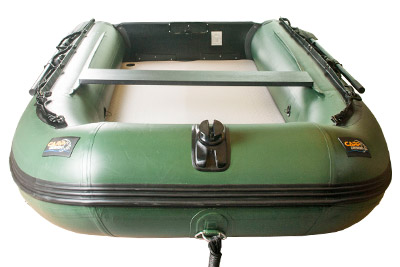 This model is a good compromise for carp anglers looking for a boat capable of carrying large volumes of equipment. The Estart 320 can be used to carry 2 carp anglers and their equipment, either in the river or in large lake thanks to its tubes of 42cm in diameter.
The presence of a transom allows it to be easily motorized but also easily attach a support for echo sounder. Its inflatable keel will allow it to easily go out if you are brought to use a heat engine, thus favoring the stability and the water resistance of the boat at high speed.
It has a removable sliding bench that will be very useful when navigating with a motor or simply that you move with the oar to adjust to your physiognomy.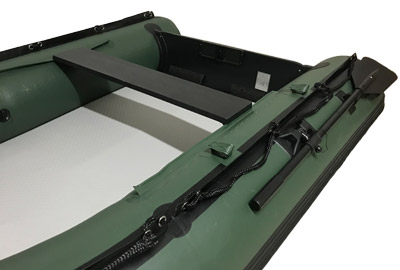 New wider version
Two soft handles at the back for easy transport
Lifeline on top of the socks
Side straps for landing net or rod
High pressure air floor
Black aluminum oars for more discretion
Adjustable bench in marine wood (removable)
PVC 0.9mm based on 1000D polyester
Color: Army Green
Number of airtubes: 3 + 1
Inflatable keel
Diameter of the rolls: 42cm
Reinforced backboard
ISO6185 standard
Boat not registrable by maritime affairs
Comes complete with carrying bag and inflator
Repair kit provided
Interior dimensions: 254cm x 100cm
Exterior dimensions: 320cm x 184cm – Weight: 68kg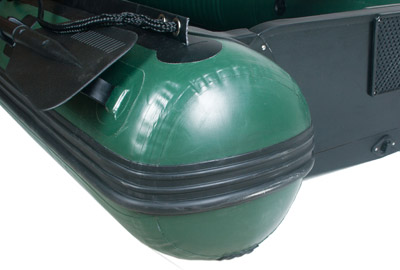 Diameter of the rolls: 42cm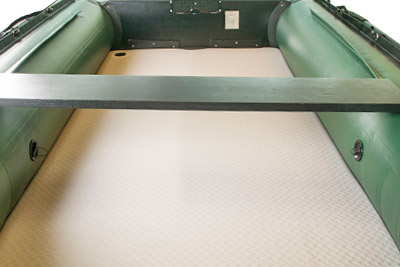 High pressure honeycomb floor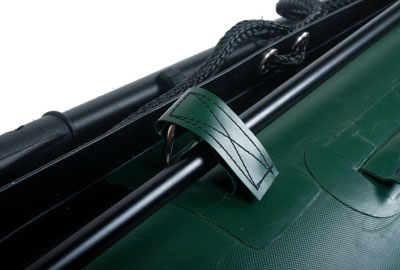 Side straps for landing net or rod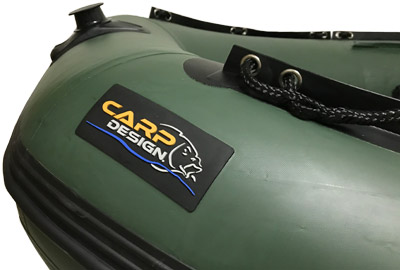 Lifeline on top of the tubes
Carrying handle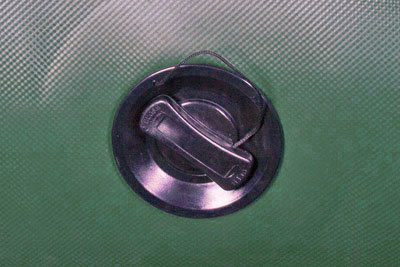 Number of airtubes: 3 + 1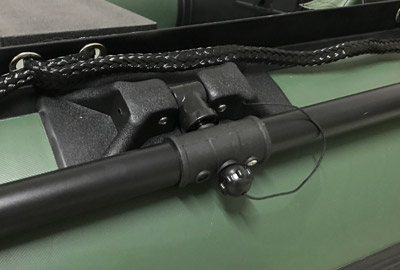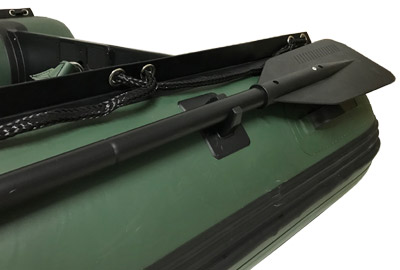 Black aluminium oars for more discretion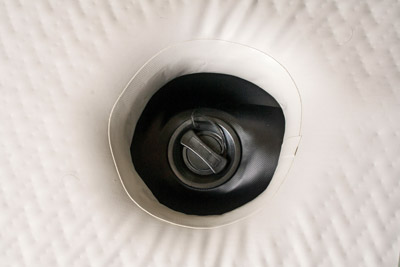 Inflatable keel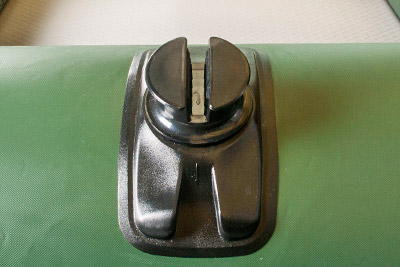 Anchor support at the bow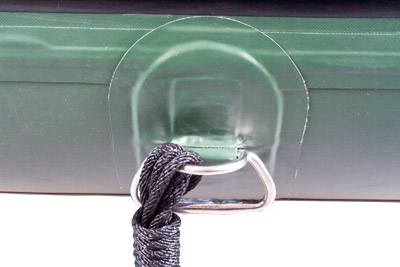 Stainless steel fixing ring at the front of the boat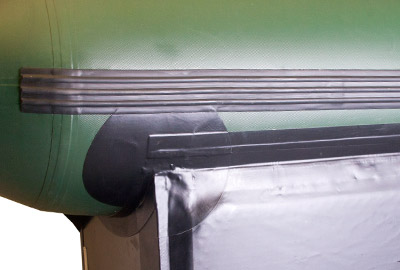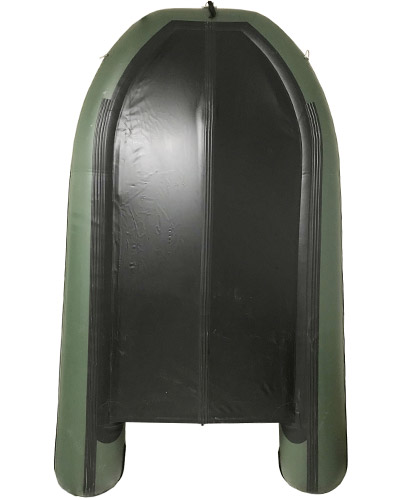 Reinforcement strip under the boat's floats
Carp Design Estart+ Extend 66lbs 12V Electric Motor
For this new range of motors, we wanted to make our own contribution to the protection of the environment by selecting a production site with RoHS approval and under TÜV Rheinland certification.
The Estart+ Extend range is the logical evolution of our engines. Our experience in the field has enabled us to offer you a new series that is even more adapted to the needs and requirements of carp anglers.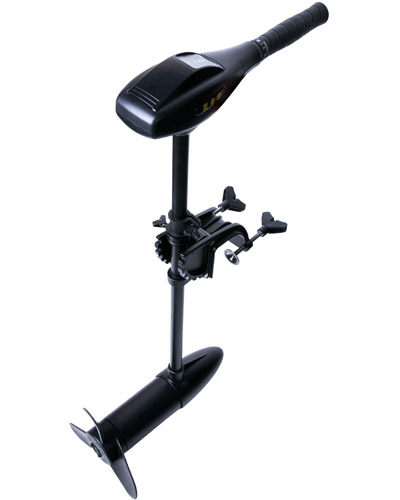 The control box is still equipped with a 9-LED battery level indicator to avoid any inconvenience when you are on the water.
The Estart+ Extend has a trigger near the motor mount that allows you to tilt the motor with a simple push (9 positions), while a screw ring on the arm allows you to adjust the depth of immersion of the propeller.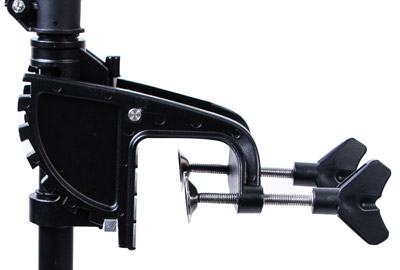 They work with a 12V battery (battery not included) and are available in 3 different powers (40lbs, 58lbs and 66lbs) in order to be able to meet all the needs and adapt to each type of boat.
The power cables have clips at the ends so that we can connect the motor to the battery (battery not included) in a flash. For optimal use, we recommend that you use a marine battery (slow discharge of at least 100Ah) and above all that you wear a life jacket.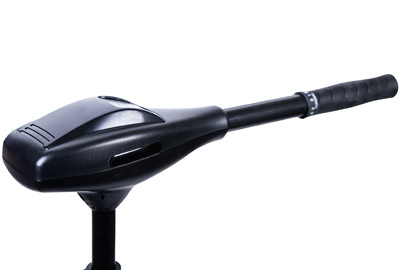 Control system: patented high current speed switch
Mounting system: 9 position mounting bracket
MOGEN carbon brush – double life
All aluminium carbon brush holder
Streamlined motor head
Professionally tested propeller angle
All copper rotor for better cooling effect long life all in operation
Improved fuel system
Porsche-inspired design
Powerful stand: made of aluminium composite, reliable at high speed
Level Lock Bracket: 10-position bracket features a quick-release lever lock and reinforced composite material that resists bending, warping and UV damage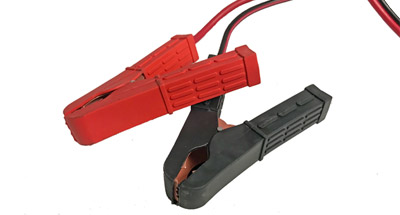 Power: 66lbs
Thrust: 29.94kg
Speed control: Continuous
Motor type: Brushless direct drive motor
Rated voltage: 12V
Propeller depth adjustment: clamp
Propeller type: 3 blades
Number of forward speeds: 5
Number of reverse gears: 3
Rated speed (rpm): 1000
Rated current (A): 55Ah
Rated power (W): 660W
Control handle: fixed 15cm
Shaft length: 76.2cm
Maximum speed: 10-12km/h
Weight: 11.8kg
Dimensions: 100cm x 48cm x 16cm
Warranty: 2 years
Product designed with RoHS approvals
TÜV Rheinland certification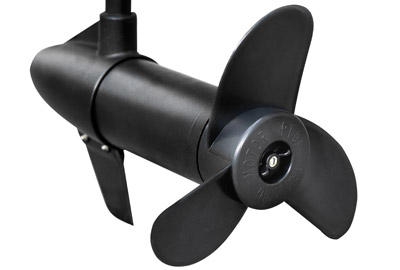 What is the RoHS directive?
The Restriction of Hazardous Substances (RoHS) Directive limits the use of ten hazardous substances commonly used in electrical and electronic equipment (EEE). The aim of the directive is twofold: to reduce pollution and prevent environmental damage caused by the restricted materials, for example during recycling or waste disposal, and to reduce the health risks associated with their exposure.
TÜV Rheinland certification: proof of quality for your products:
The independent body TÜV Rheinland checks that products comply with the relevant European regulations by affixing the CE mark as a guarantee of quality and conformity.