After the success of the Colosse 2/3 seater bivvy, Carp Design is proud to present the Bivvy Base XL, a generously sized bivvy designed for long sessions or simply for carp anglers who need a large bivvy!
Its tunnel shape will allow you to easily accommodate 3 bed chairs as well as all the necessary equipment for your session.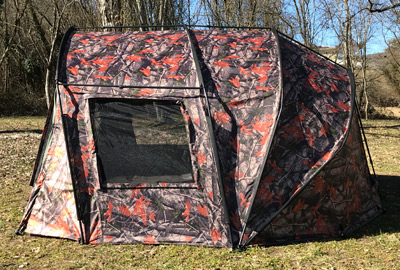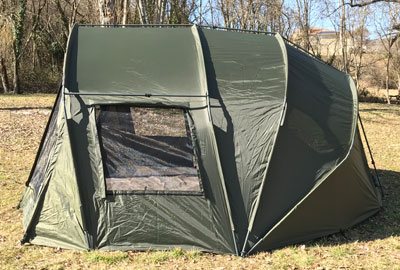 The height is high enough to move around with ease, which is not negligible when the weather is capricious and you have to stay for long hours inside.
It has an aluminium frame (19mm diameter bars with reinforcements at the junctions) which makes it very stable and gives it great resistance to wind, all reinforced by a series of tension bars which stiffen the structure.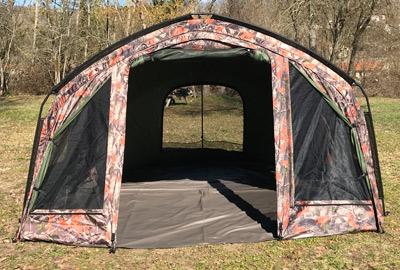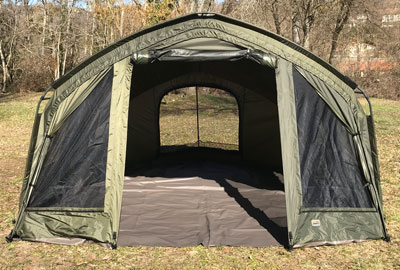 The Bivvy Base XL will protect you effectively in all seasons, but it is particularly pleasant in the summer thanks to its numerous vents which promote air circulation inside.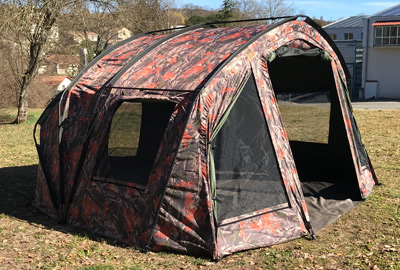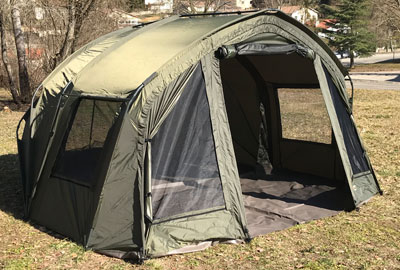 Made of 420D fabric
5000mm hydrostatic head
Exclusive camouflage design
Thermo-welded seams
Clear PVC window provided (for the door)
Rear window with solid front and removable mosquito net
Door and windows fitted with a solid flap and green mosquito net
Reinforced fixing points with tensioning elastic
Supplied with a set of tensioning bars
Heavy duty groudsheets (velcro fastening)
Double zip on the door for "letter box" opening
Optimised interior space
Velcro rod strap on the front
Size: 170cm x 30cm x 30cm
Supplied complete with a set of reinforced T-pegs and a carry bag
Dimensions: 400cm x 360cm x 200cm – Weight: 24.2kg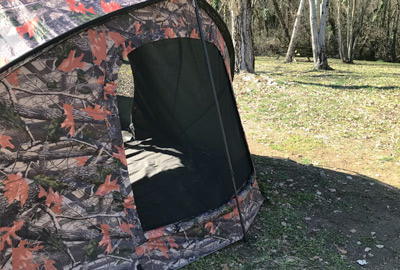 Window at the back with solid front and removable mosquito net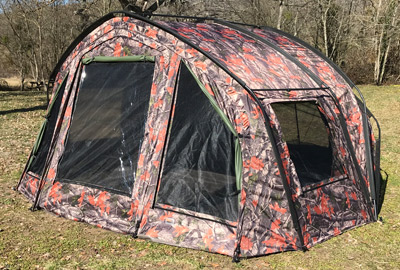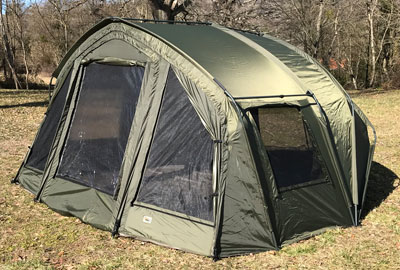 Door and windows equipped with mosquito net flap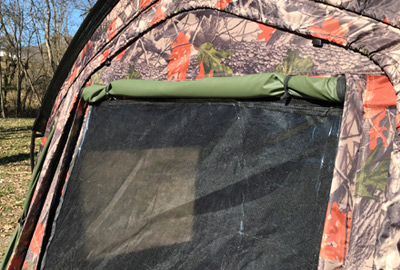 Transparent PVC window provided (for door)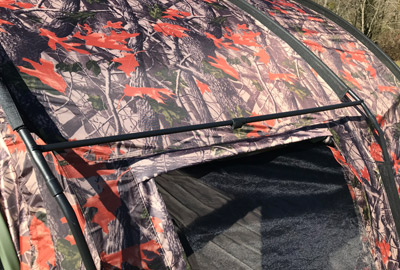 Supplied with a set of tensioning bars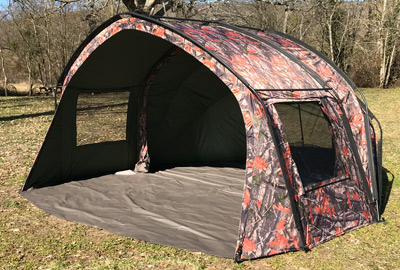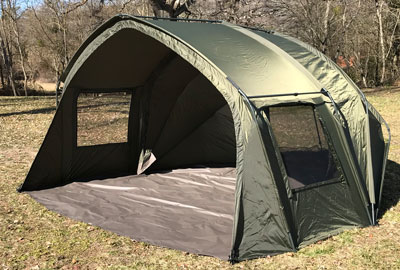 Heavy duty groudsheets (velcro fastening)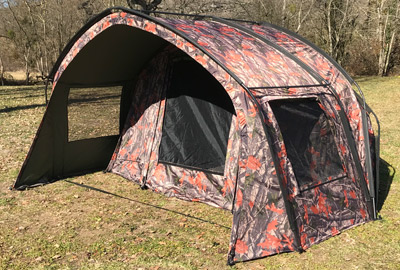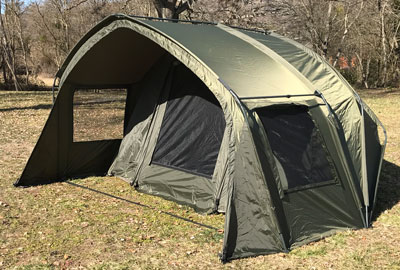 The front panel can be removed and attached inside the bivvy to create two separate areas…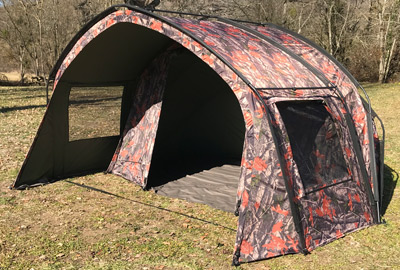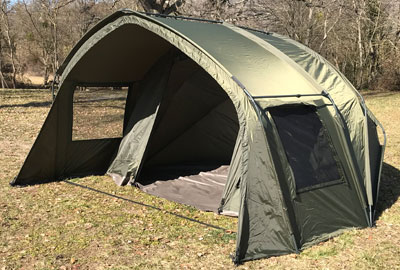 …ideal for separating your sleeping area from your daytime area (the floor mat is in two parts for this purpose)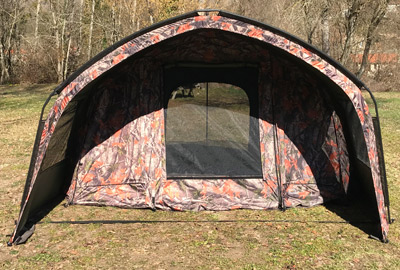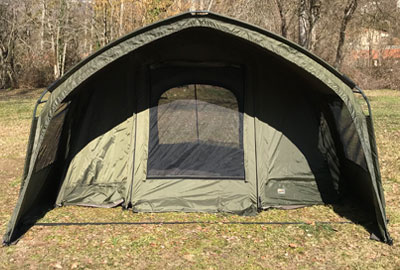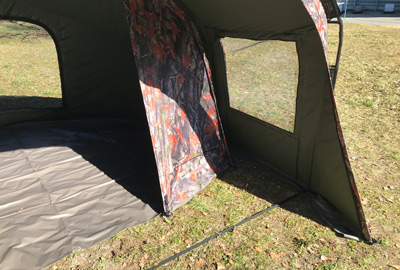 Side windows for more ventilation and light inside the bivvy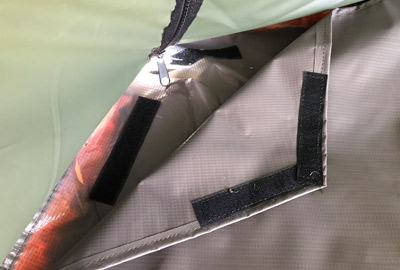 Heavy duty groudsheets (velcro attachment)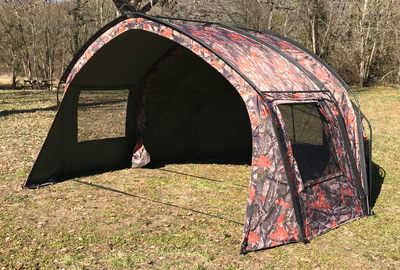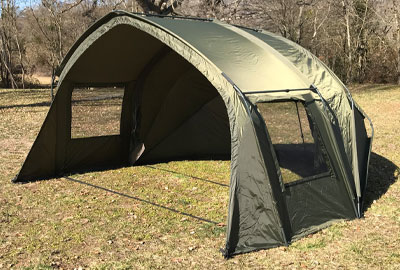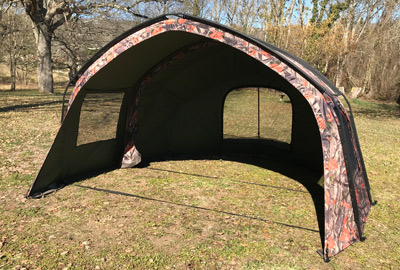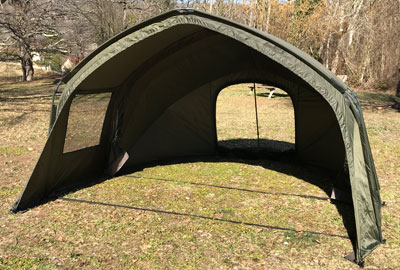 The front and the two groudsheets can be removed to create an "XXL shelter" of 400cm x 360cm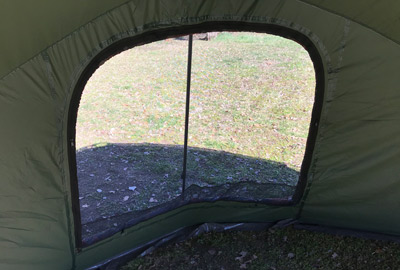 Rear window with solid front and removable mosquito net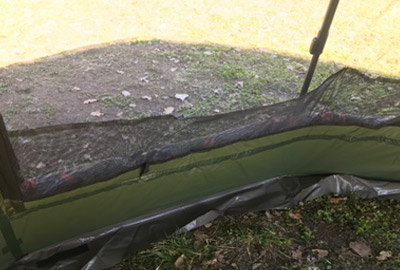 The rear window has a mesh pocket to store your essentials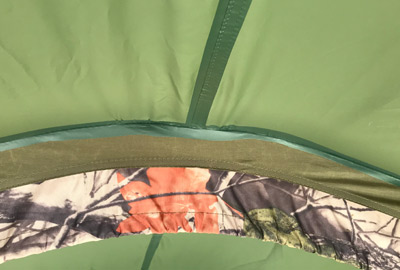 Thermo-welded seams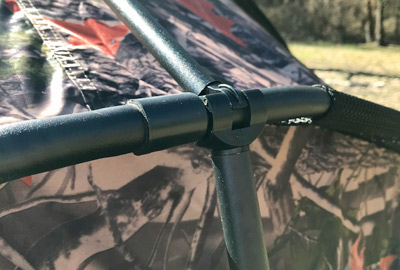 Reinforced tension bars joints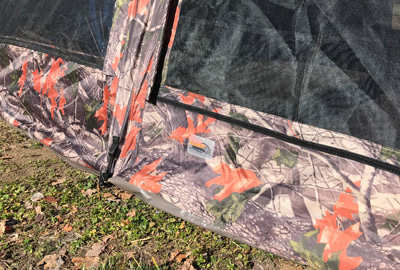 Rubber flocking of the Carp Design logo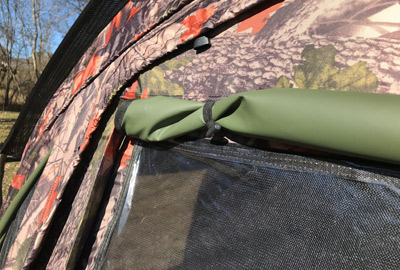 Buckles with clips to hold windows open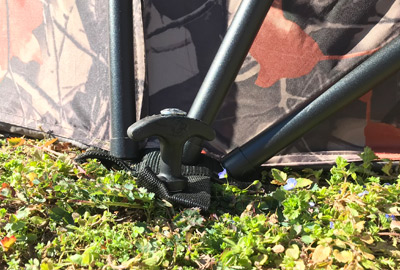 Reinforced fastening points with elastic tensioning