The successor to the popular The Lounge, the Green Line Station is designed to allow you to gather with friends or simply create a kitchen area during your sessions.
While offering generous dimensions to easily accommodate 6/8 level chairs and 2 biwy tables, it also offers a small footprint which is ideal for smaller stations.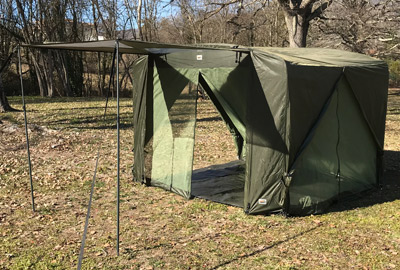 The Green Line Station has a simple design to ensure quick and easy assembly (even by one person) and its cubic shape will ensure you have plenty of room to be comfortable.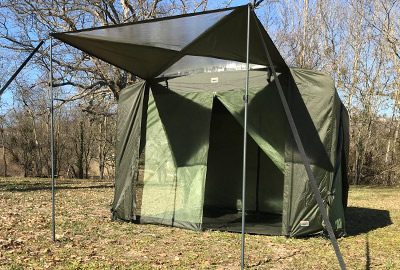 In order to be able to fully enjoy your shelter whatever the season, it is equipped with a double fabric. The basic structure is equipped with mosquito nets to protect you from mosquitoes during the hot summer nights, while the overwrap will protect you from bad weather.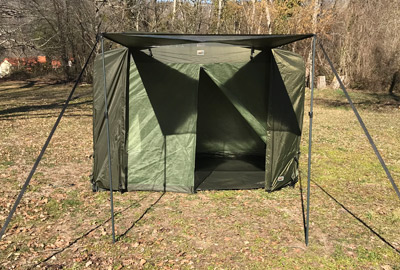 The latter has side panels that can be opened to increase the light and air flow inside. The entrance door has fibreglass crossbows and is designed to increase the covered area by creating an overhang with the storm poles and straps provided.
The dome roof provides good headroom and prevents water from standing on the roof.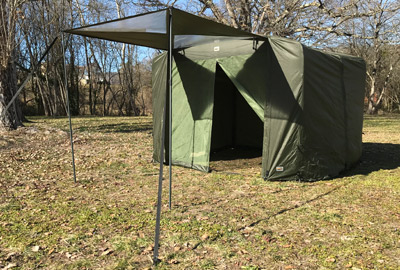 Made from 420D fabric
5000mm hydrostatic head
Double fabric design
Base fronts fitted with mosquito nets
Canopy fronts fitted with opening solid doors
Main door allows for a canopy to be created
Internal hook for hanging a lamp
Reinforced fixing points
Quick assembly
Heavy duty groudsheet
Thermo-welded seams
Tensioning points on the canopy door (poles and tensioning ropes supplied)
Supplied complete with a set of reinforced pegs and a carry bag
Dimensions: 170cm x 30cm x 22cm
Dimensions: 240cm x 240cm x 185-190cm – Weight: 13kg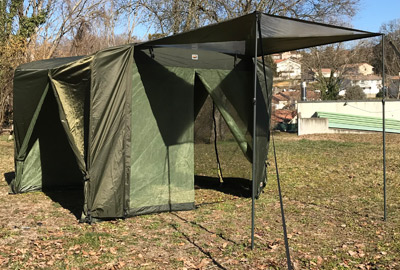 Tensioning points on the canopy door (poles and tension ropes supplied)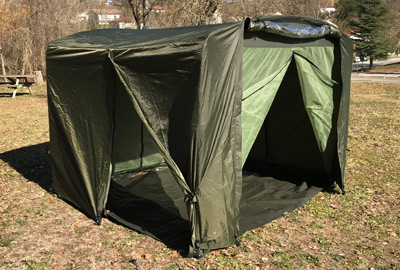 Canopy front with solid doors that can be opened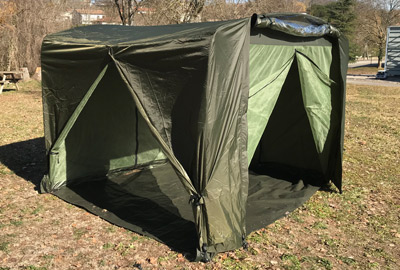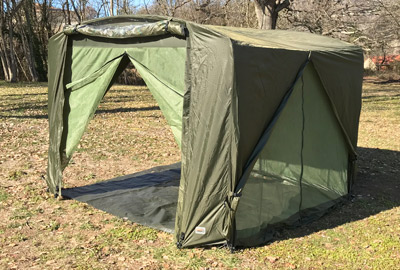 All four sides of the canopy open for maximum ventilation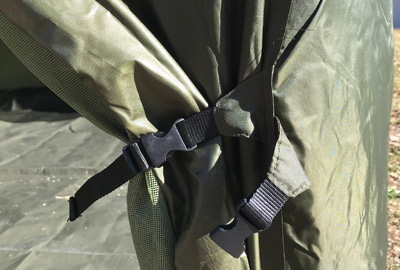 Buckles with clips to hold doors open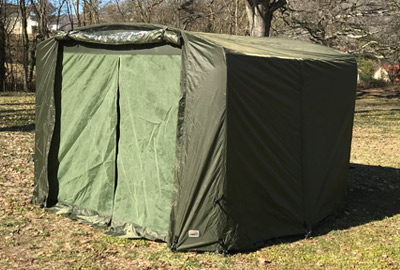 Straps for attaching doors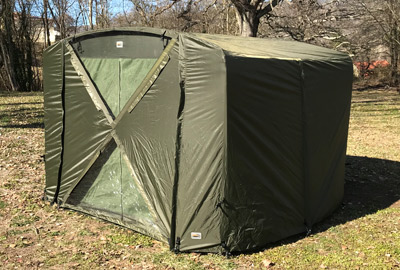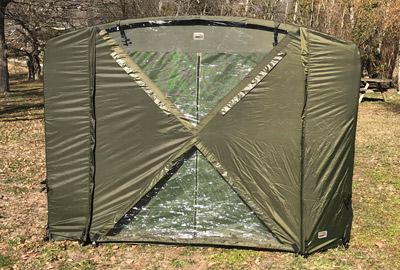 Made of 420D fabric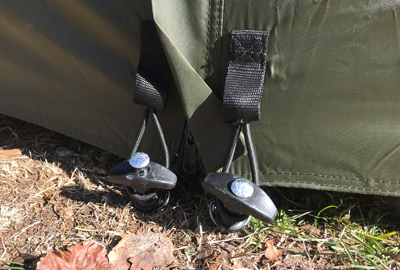 Comes complete with a set of reinforced pegs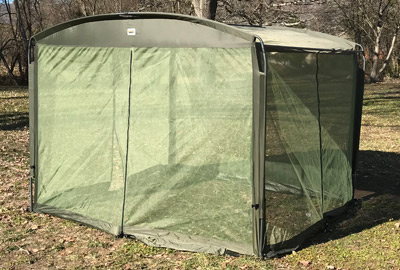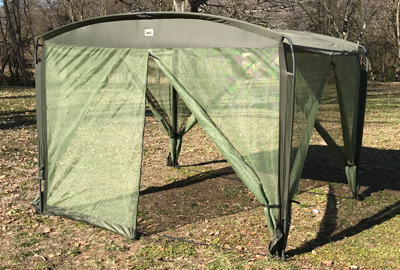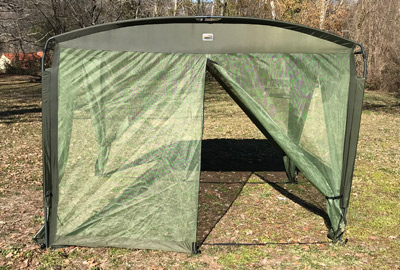 Fronts of the base equipped with mosquito nets for maximum ventilation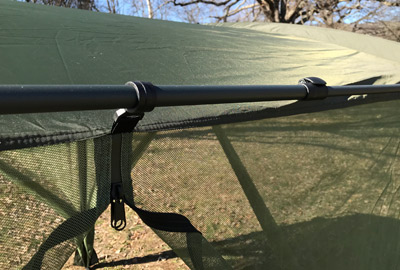 Fixation for tensioning the fabric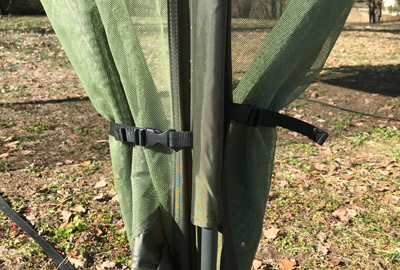 Buckles with clips to keep the mosquito net open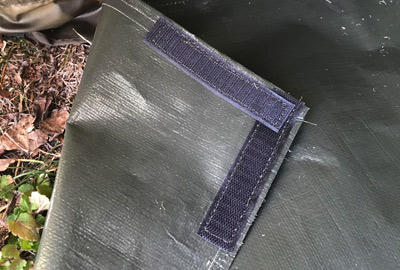 Velcro groudsheet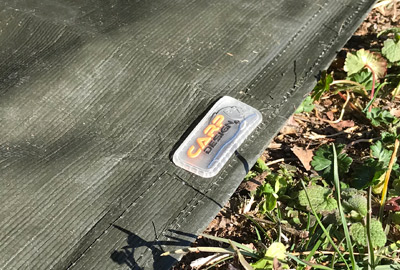 Heavy Duty groudsheet