The Station Camp was born from a simple observation. Indeed, carp anglers are using more and more "cook house" style shelters to cook or simply to spend time with friends.
We have therefore developed this hybrid, a clever mix of a bivvy and a shelter that allows you to have either a "social/kitchen" part or an extension for storing your stuff.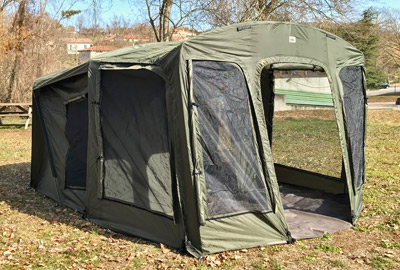 The Station Camp has many windows in order to create an important air flow (very important in summer) but also to let a maximum of light inside while being protected from mosquitos (thanks to the mosquito nets present on all the windows).
It is composed of two parts. The first is the bivvy and the second is an awning which, once installed, offers a 160cm overhang. Its very cubic shape offers important volumes and even the tallest fishermen will find their account there thanks to its height under ceiling of 190cm!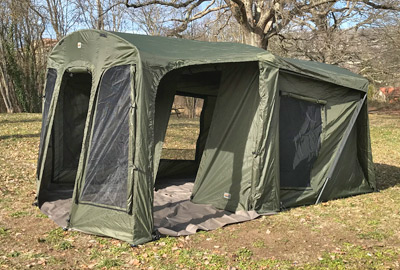 As the overwrap also covers the sleeping area, it not only reduces condensation on the biwy but also improves thermal insulation in summer and winter.
The Green Line Station Camp is a biwy designed to offer you a high level of comfort and habitability.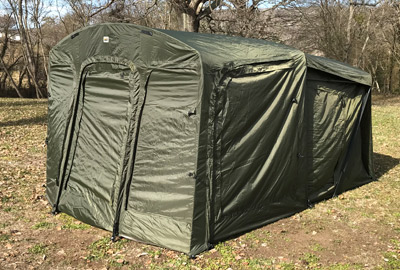 Always fold your bivvy with the doors open (makes assembly and disassembly easier)
Made of 210D fabric
5000mm hydrostatic head
Double fabric design
Thermo-welded seams
Door equipped with a full flap and a mosquito net
Reinforced fixing points with elastic tensioning
Supplied with a set of tensioning bars
Heavy duty groudsheet (velcro attachment)
Velcro strap rod on the front
Mesh hoop loops for quick drying
Size: 170cm x Ø30cm
Supplied complete with a set of reinforced T-pegs and a carry bag
Biwy dimensions: 240cm x 240cm x H190cm
Canopy dimensions: 160cm x 240cm x H190cm
Total dimensions: 400cm x 240cm x H190cm – Weight: 17kg (with pegs and groundsheet)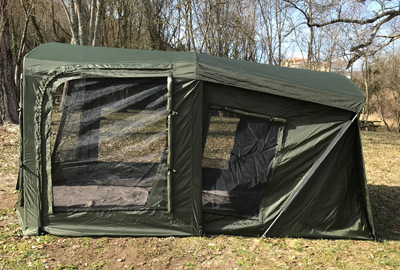 A maximum of mosquito windows for optimised ventilation during summer sessions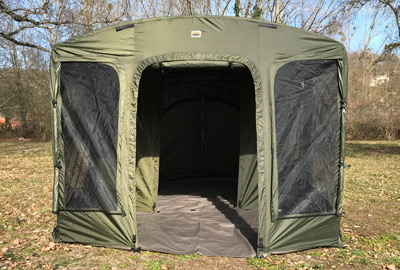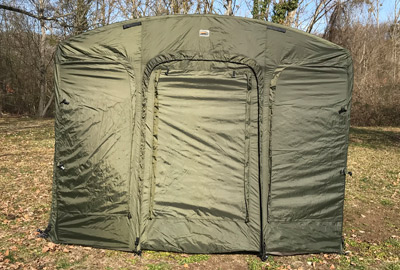 Cubic shape to maximise interior space + 190cm height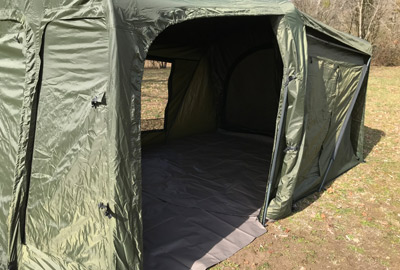 Side door/window for multiple use options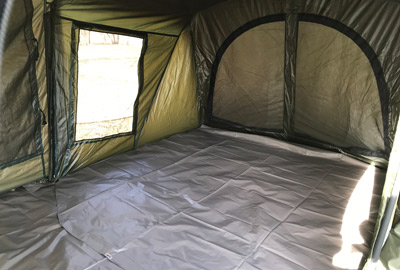 Extra large interior space – Heavy duty groudsheet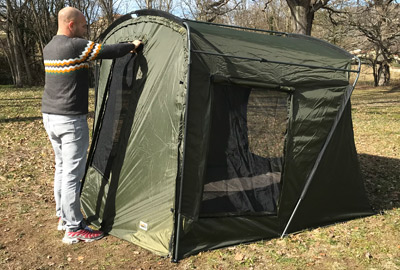 Cubic shape to maximise interior space + 190cm height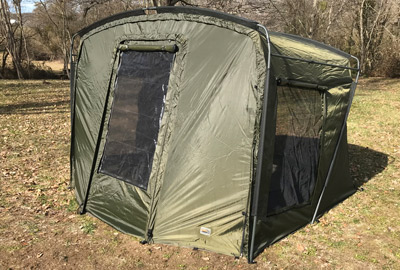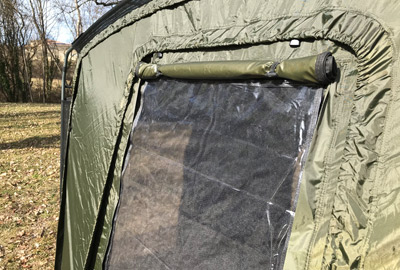 Clear PVC door option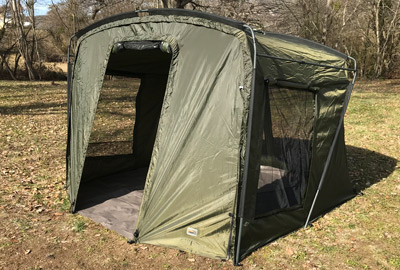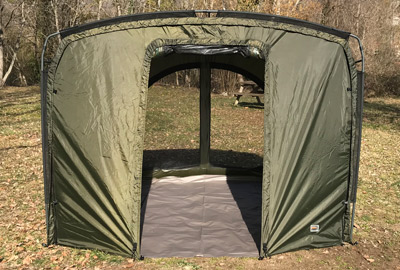 By removing the canopy, you can enjoy a 2 man biwy of 240cm x 240cm with a height of 190cm – What more could you ask for?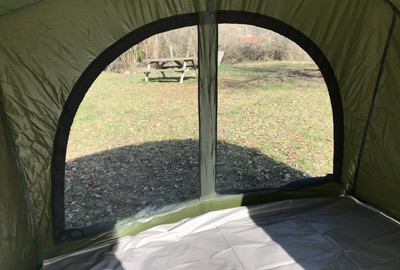 The biwy has two rear and two side windows for maximum ventilation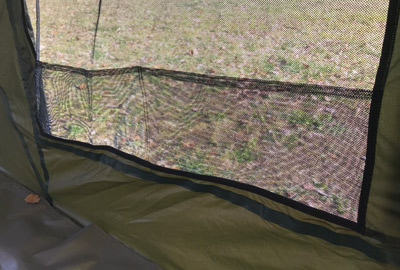 Mesh pocket on the side mosquito mash to store your essentials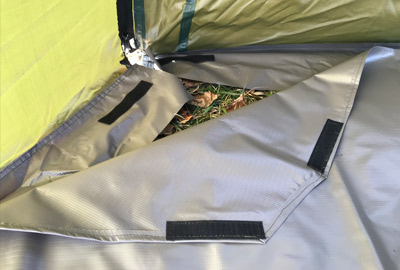 Heavy duty groudsheet (velcro attachment)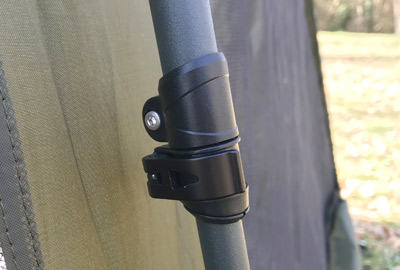 Supplied with a set of tensioning bars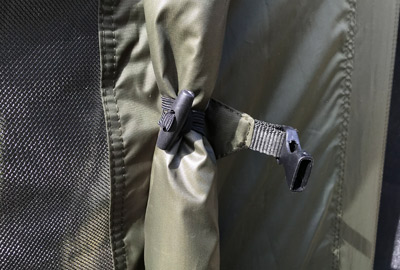 Window elastic clip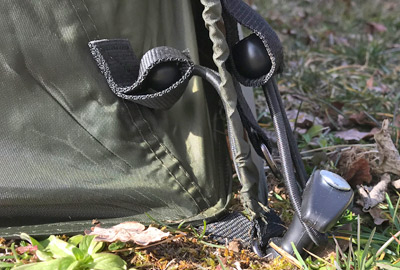 Reinforced fixing points with elastic tensioning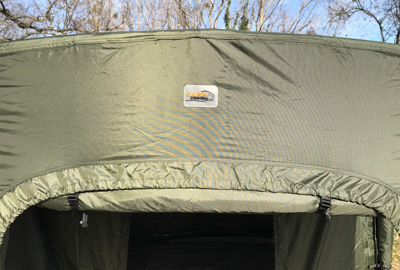 Made of 210D fabric – 5000mm hydrostatic head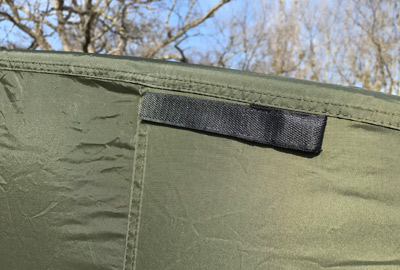 Velcro strap rod on the front