Designed to limit its footprint, the Whisper Camo Line biwy will delight mobile anglers and light fishing lovers!
Indeed, thanks to its original design and its quick opening system "Flacon System", the Whisper is a model extremely fast to assemble and it is not necessary to fix pegs so that it is assembled, this that the carp anglers who practice the "street fishing" will appreciate, especially during installation on concrete docks for example.
With this model, we want to bring to the Carp Design biwy range a technical model offering the essentials.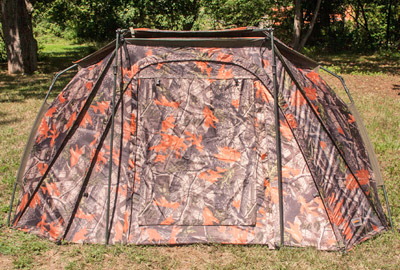 Presentation with plain flap on the window
Made from a 420D canvas with an exclusive camouflage and with a hydrostatic head of 5000mm, the Whisper is delivered complete with a "cap"-type top that eliminates condensation problems inside the biwy. Heavy Duty reinforced floor mat, a set of pegs and two storm poles that give it increased stability in high winds.
The presence of two large rear windows and a large door with mosquito net promotes air circulation, which will be appreciated in summer. Its removable front panel will allow you to turn your biwy into a shelter while enjoying a panoramic view of your swim.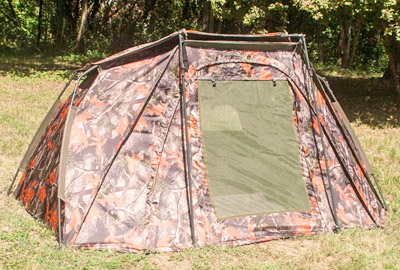 Presentation with the window mosquito net
The door with double way zipper allows a "mailbox" type opening. The latter is equipped with a full flap, a transparent window and a mosquito net for increased versatility.
The loops of the masts are all made of "mesh" to promote drying and many tensioning straps with fastening clip allow to stretch the cap effectively during installation.
The Whisper Camo Line 1 place is a model of great versatility that allows carp anglers to acquire a technical biwy, powerful and discreet without breaking their piggy bank.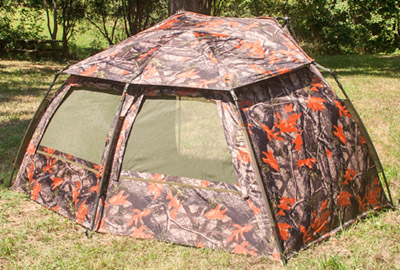 Large rear windows equipped with mosquito net
Made in 420D canvas
Exclusive camouflage pattern
Ultra fast assembly
Quick opening system "Bottle"
Hydrostatic head 5000mm
Thermo-welded seams
Door and windows equipped with a full flap and a mosquito net
Reinforced attachment points
Supplied with two storm masts
Thick floor mats (Velcro fastening)
Removable front panel
Mesh roll loops for quick drying
Overall dimensions : 115cm x 25cm x 25cm
Cap-type overwrap provided
Comes complete with a reinforced sardine set and a carrying bag
Dimensions : 250cm x 200cm x 110cm – Weight : 9.5kg (full pack)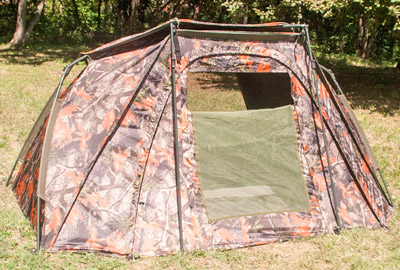 Opening of the door possible in "mailbox" mode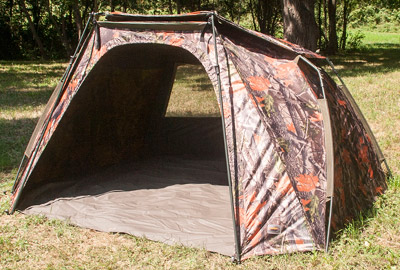 Removable front panel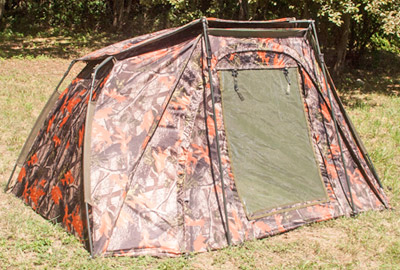 Presentation with the transparent window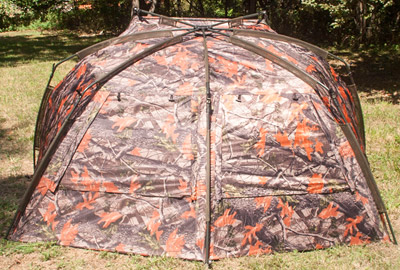 Full flaps on the back windows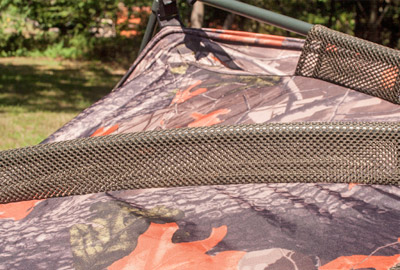 Mesh loops for quick drying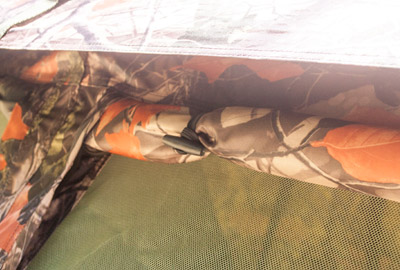 Full roll-up of rear windows flaps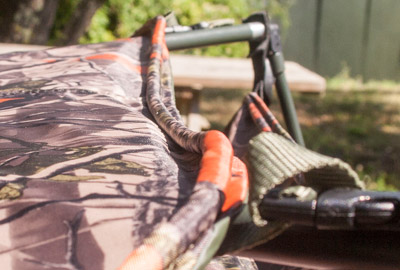 Protection on the front of the cap and biwy allowing the rain to flow backwards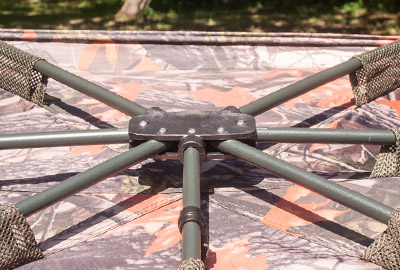 Quick opening "Falcon System"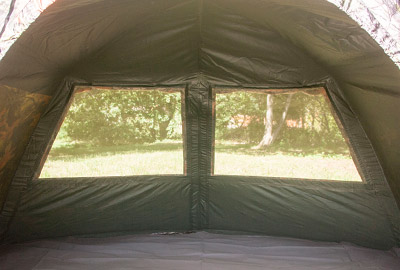 Large rear windows provide good ventilation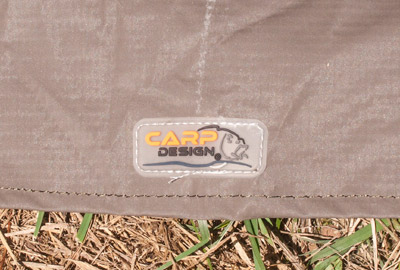 "Heavy Duty" reinforced groundsheet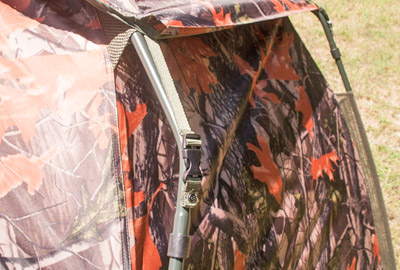 Adjustable tension straps to adjust the overwrap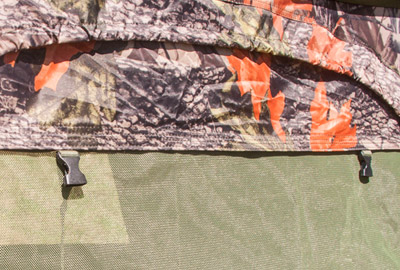 Clips on the top of the door to wrap the full flap or the clear window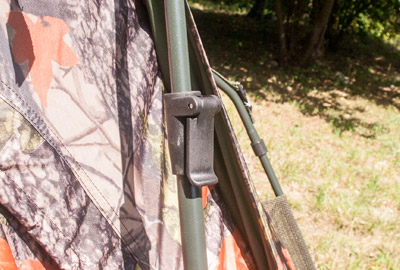 Adjustable storm poles supplied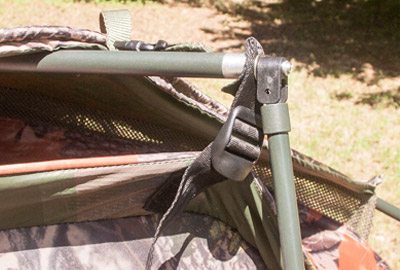 Strap to adjust the tension of the canvas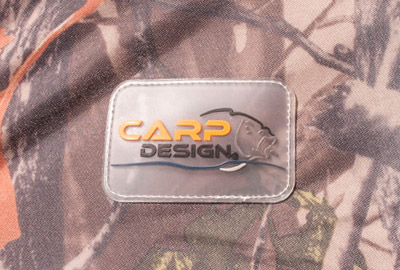 Rubberized Carp Design logo