It is impossible to enjoy a comfortable night's sleep on the water without a quality duvet. If you want to enjoy the ultimate in comfort, you need to invest wisely in a quality down jacket.
Carp anglers who fish in all seasons know how important it is to have a down that is warm enough to sleep well when the temperature drops below 0°C!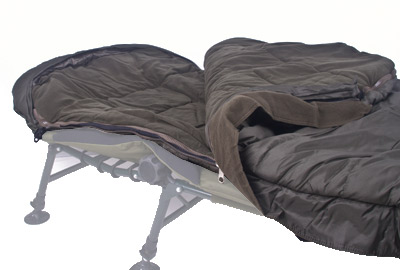 Double layer design
Thanks to its multi-layer design, this duvet offers a real cold barrier. In addition to the outer shell, the duvet has an additional removable and reversible inner lining that allows you to change it to suit the conditions.
This lining is made up of a peach skin fleece lining for the coldest conditions and a smooth polyester lining that offers a temperature compromise between 'extremely warm' and 'very warm'!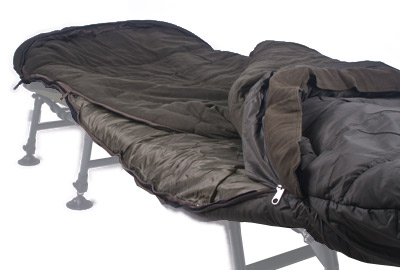 Silicone Treated High Gradient Hollow Fibres
Aquatex down is filled with high gradient silicone-treated hollow fibres that allow for more efficient expansion and its panels are off-centre to reduce heat loss.
The outer part of the duvet is made of water-repellent and breathable Aquatex fabric to protect you from moisture if you want to spend nights under the stars.
To facilitate quick openings, we have added a reinforced inner anti-lock piping and an outer piping to limit heat loss along the zips.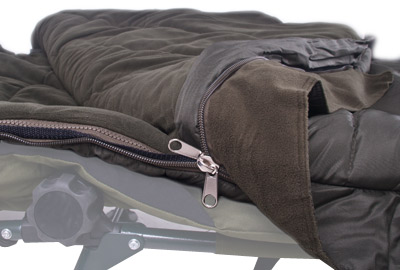 Oversized double zip
To ensure a perfect fit on your bed chair, it has two pockets to attach it to the ends of your bed chair and an adjustable central strap.
The Carp Design Aquatex down is designed for carp anglers looking for comfort and warmth and is one of the warmest downs on the market!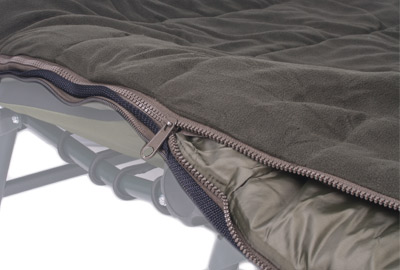 Removable and reversible inner duvet
Temperature range: +20°C/-20°C
Double layer design
Removable and reversible inner duvet
Aquatex fabric outer shell
Silicone treated high gradient hollow fibres
Anti-cold piping along the zips
Double oversized zip
Hood with drawstring to keep pillow in place
Central fastening strap
Attachment pockets at the ends
Supplied in a sturdy carry bag
Dimensions: 50cm x Ø40cm
Dimensions: 200cm x 95cm – Weight: 6.2kg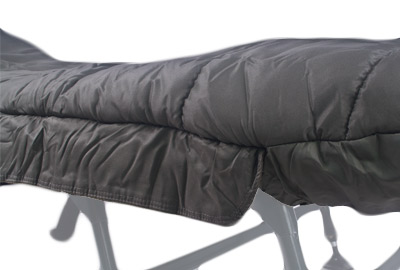 Anti-cold edge along the zips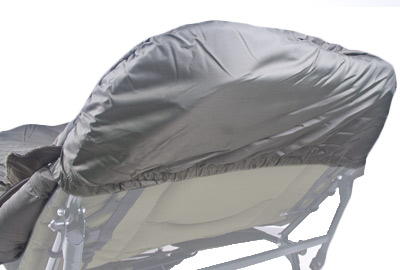 Attachment pockets at the ends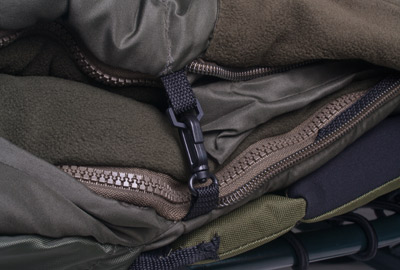 Security clip to lock your duvet closed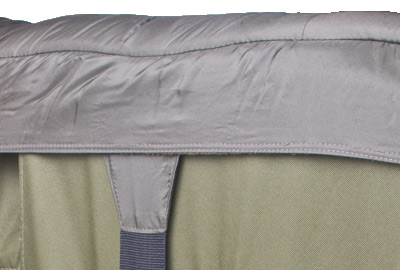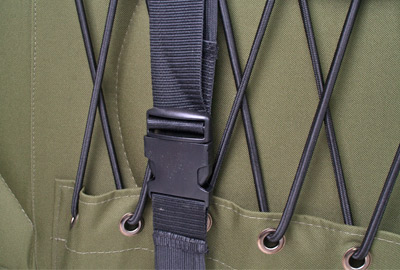 Central fastening strap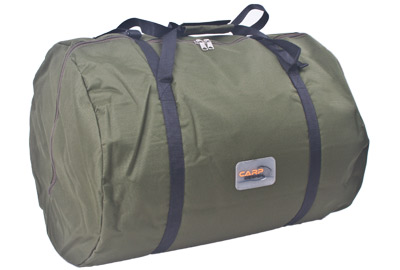 Comes in a sturdy carry bag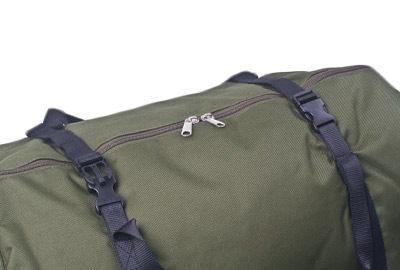 Bag with compression strap for a smaller footprint