Carp anglers who fish in all seasons know the importance of having a down jacket that is warm enough to sleep well when the temperature drops below 0°C!
With the Carp Design duvet, you are sure to make the right choice if you are looking for a real 5 season duvet.
This "Evo" version is an improvement on the previous model. In order to increase the level of comfort and warmth, this duvet is now equipped with the WBD (Warm Belt Design) system.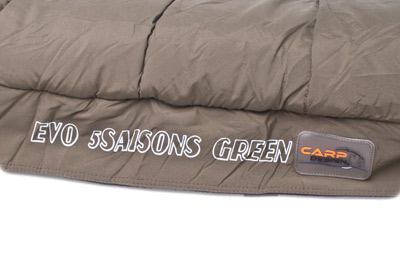 "Zip Flat System" with side flap for cold protection
This system consists of large, wide flaps on both sides (at shoulder level) that provide the best possible insulation for the angler. Indeed, after many tests and observations, we have noticed that a lot of heat is lost at this level, which is why we have developed this ingenious system!
With a thick filling of hollow fibre "Hollow Fiber Plus" with silicone treatment to keep the shape of the down, it will allow you to face the most difficult conditions with serenity.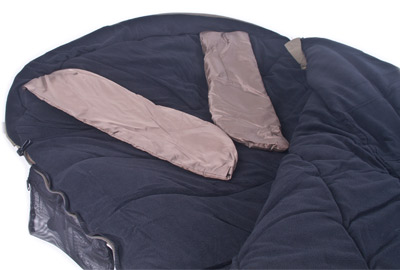 Integrated WBD (Warm Belt Design)
It has an integrated pillow, two anti-cold flaps to limit heat loss from the shoulders and two oversized zips for quick exit from both sides, no matter which way your bed chair is positioned.
To ensure a perfect fit on your bed chair, it has two pockets to attach it to the ends of your bed chair and an adjustable central strap.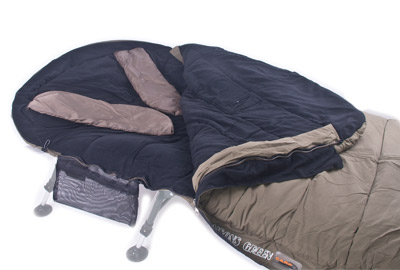 Hollow Fiber Plus
Temperature range: +15°C/-15°C
Hollow Fiber Plus
Anti-cold flaps
Oversized double zip
Integrated pillow
Hood with drawstring to keep pillow in place
Central fastening strap
Attachment pockets at the ends
Supplied in a sturdy carry bag
Dimensions: 60cm x Ø40cm
Dimensions: 200cm x 100cm – Weight: 5.3kg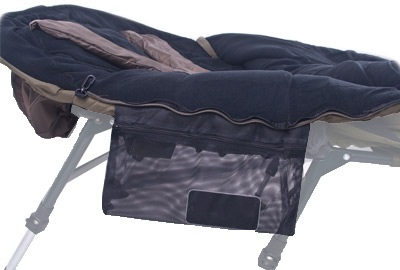 Removable mesh pocket with zip on the outside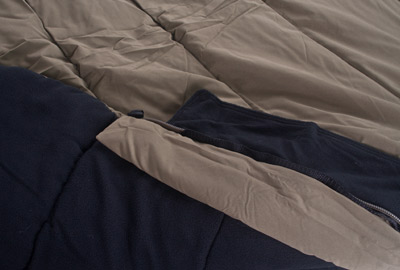 Anti-cold flap on both sides of the zip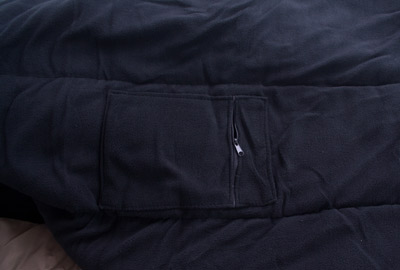 Micro fleece interior with zipped pocket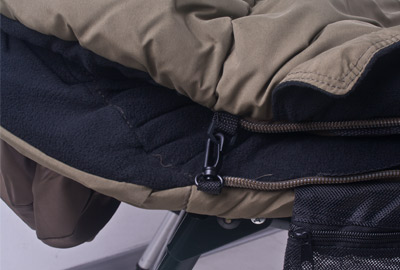 Oversized zip with clip closure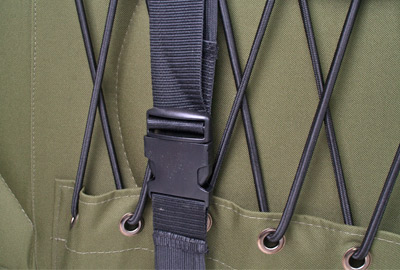 Central fastening strap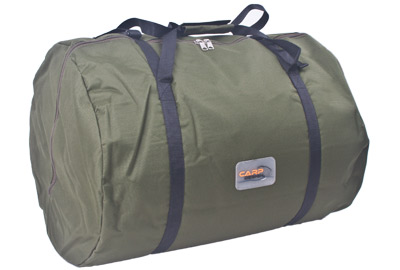 Delivered in a robust carrying bag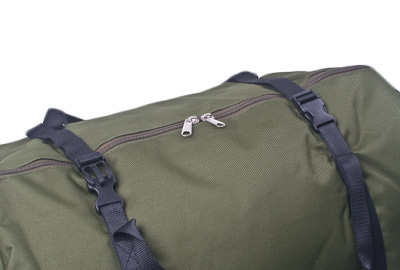 Clamping strap for space saving