With a weight just over 10 kilos and a thick mattress with lumbar support, the Green Line Evo bed chair will quickly meet the expectations of discerning carp anglers looking for a comfortable and versatile bed chair.
Made around a reinforced steel frame, it is equipped with 6 adjustable feet with anti-mud cup and a new comfortable bi-material mattress made from a new thick structured neoprene on the central part.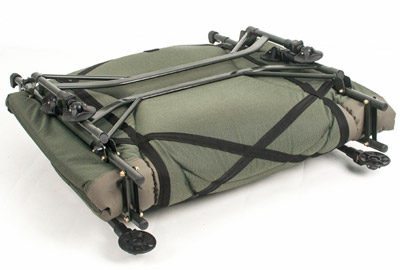 Robust reinforced steel frame
Unlike the "classic" bed-chair, which has elastics all around, the Green Line Evo only has elastics on the back and feet. Indeed, in order to give the bed chair a firm but comfortable lumbar support, we added cross straps under the mattress to avoid the problems of depression that are causing back pain.
In order to provide you with a comfortable and comfortable bed-chair, the Green Line Evo has been hinged to replace the adjustment knobs to achieve a completely flat mattress at home, which also makes it easier to fold up. your bed chair if you leave your sleeping bag on it!
It also has a neoprene pillow and the presence of safety pins can eliminate the risk of inadvertent foot folding.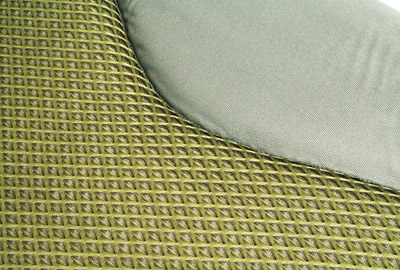 New structured thick neoprene on the central part
Robust reinforced steel frame
Made of 600D polyester and structured neoprene
6 adjustable feet equipped with mud cups
Built-in neoprene pillow
Cross reinforcement tape for optimal lumbar support
Anti-fold pins
Hinge hinge providing a completely flat mattress
Oversized elastics at the ends
Mattress parts reinforced under hinges
Strap with clip to hold folded bed chair
Overall dimensions : 87cm x 87cm x 30cm
Dimensions : 205cm x 90cm x 40/50cm – Weight : 10.5kg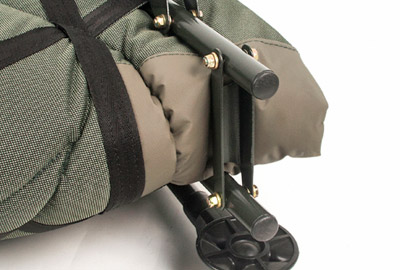 Mattress parts reinforced under hinges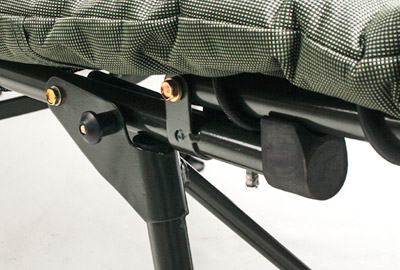 Anti-fold pins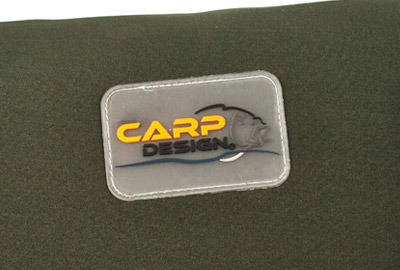 Rubberized Carp Design logo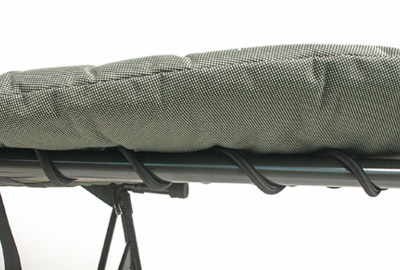 Oversized elastics at the ends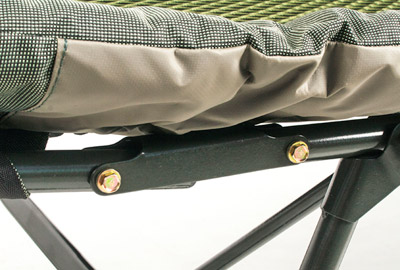 Hinge providing a completely flat mattress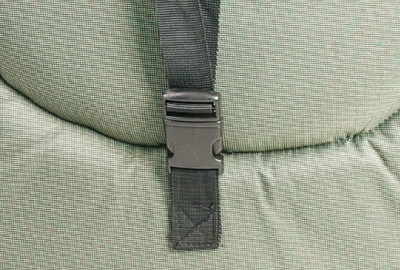 Strap with clip to hold the bed chair folded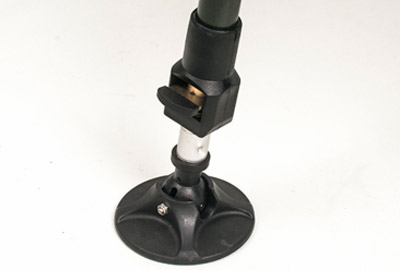 Adjustable feet equipped with mud cups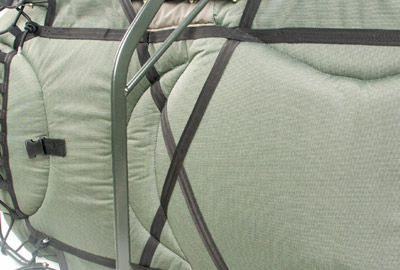 Cross reinforcement tape for optimal lumbar support