The evolution of the equipment we use to satisfy our passion is permanent and meets the expectations of the demanding carp anglers that we are.
The Advanced System 2 rods are a compromise between the rod pod and the spikes. We are pleased to offer you this hybrid alternative.
Lightweight and quick to set up, it will quickly find its place in your equipment. Made from anodised aluminium, it is black in colour for greater discretion at the water's edge.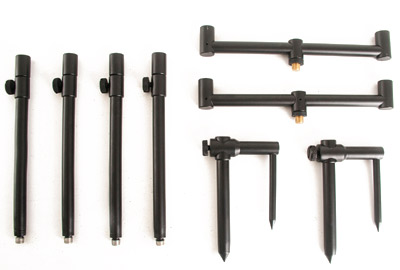 The 2 rods kit is composed of the following elements:
4x adjustable rod 20/30cm
2x buzz bar 2 rods 30cm
2x stabiliser
2x 13cm banksticks
1x storage bag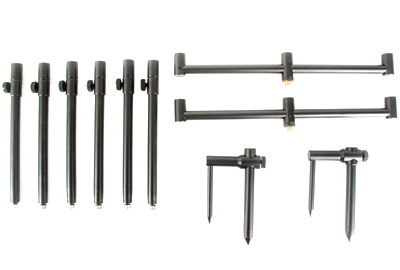 The 3 rods kit is composed of the following elements:
6x adjustable rod 20/30cm
2x buzz bar 3 rods 30cm
2x stabiliser
2x 13cm banksticks
1x storage bag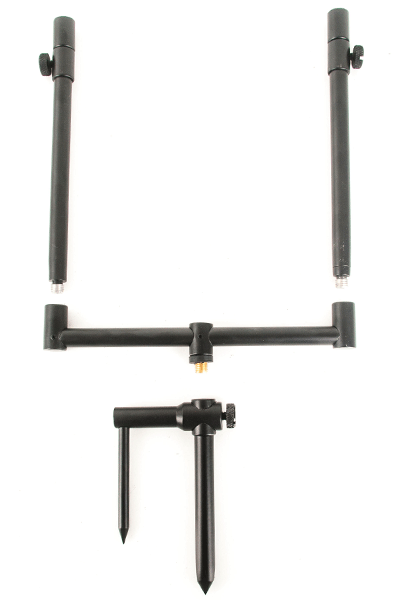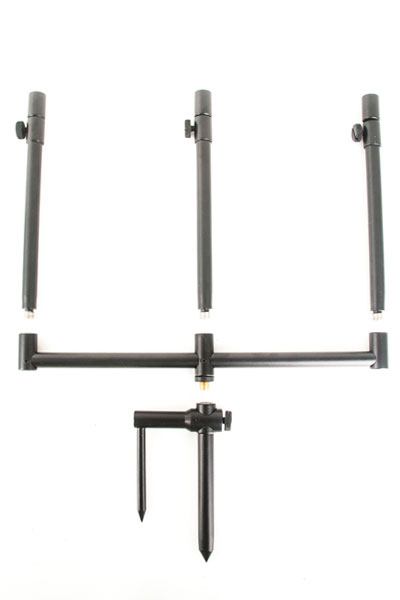 Recommended combination for a stable Goal Post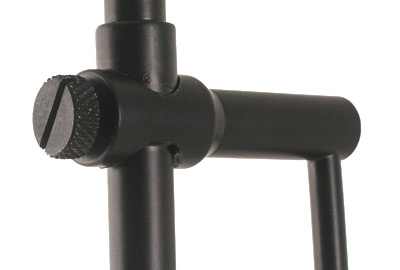 Stabilizer details – Clamping screws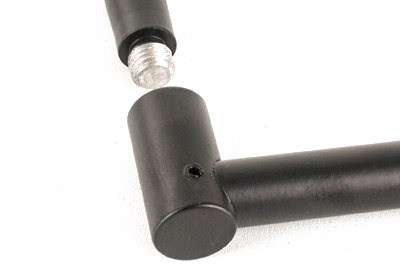 Assembly details – Heavy duty screw pitch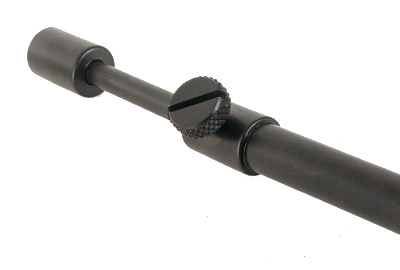 Adjustable rods from 20 to 30cm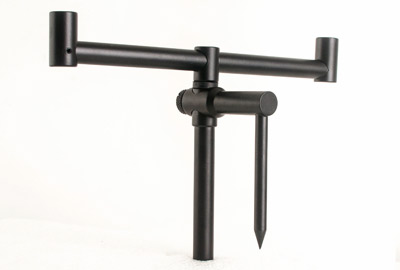 Other combination – Several other combinations possible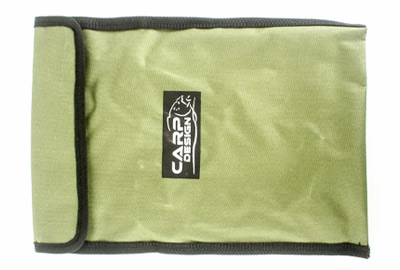 Delivered in a carrying bag