The Pro Green Line is a compact but comfortable level chair that will go perfectly with the bed chair of the same name. The combination of the different materials that make up the seat (600D polyester, neoprene breathable mesh and neoprene) gives it an absolute comfort.
This level chair is equipped with a system of adjustment of the backrest by wheel in order to allow you to adjust the inclination to your liking. It has an extremely dense and thick padding and armrests with removable neoprene cover to ensure maximum comfort.
Long sessions at the water's edge will now go faster with such a level of equipment!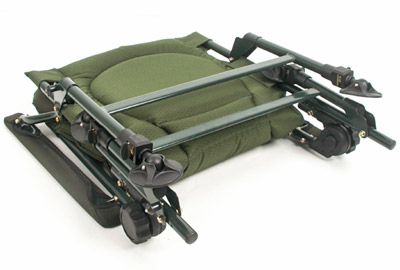 Frame made of reinforced steel
Easy adjustment of the file
Mattress designed in high density foam and neoprene (5cm)
4 adjustable feet
Mud cups
Armrests for comfort
Removable neoprene armrest upholstery
Frame made of reinforced steel
Material : Breathable Neoprene and 600D Polyester
Overall dimensions : 72cm x 61cm x 20cm
Dimensions : 50cm (width) x 60cm (backrest) x 50cm (seat) x 35/45cm – Weight : 6.450kg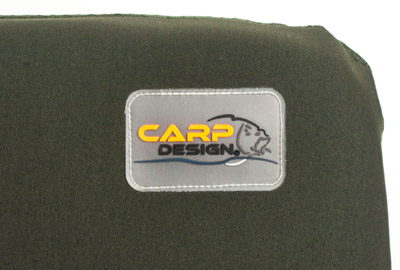 Rubberised Carp Design Logo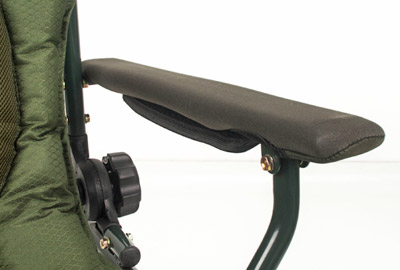 Armrests for comfort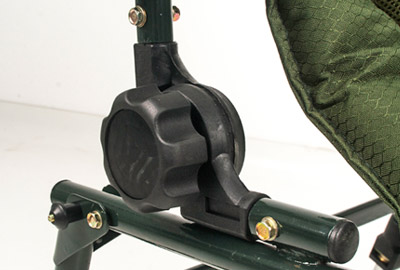 Wheel to adjust the incline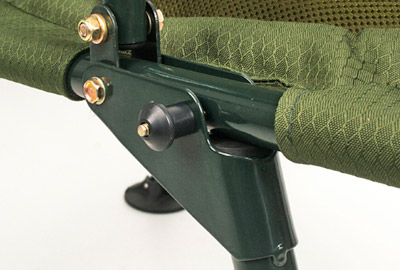 Security clip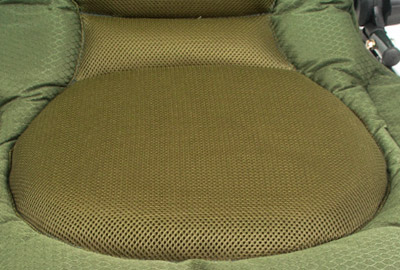 Extremely dense and thick padding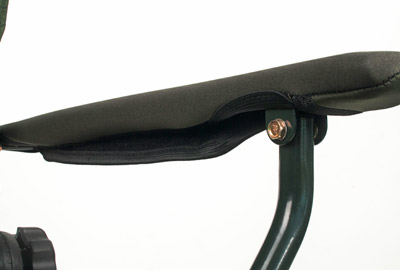 Removable neoprene armrest upholstery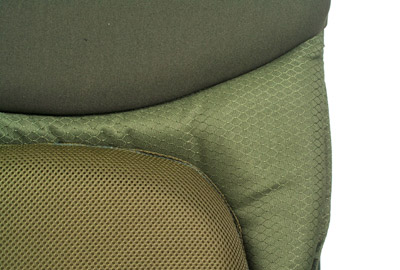 Breathable Neoprene Material and 600D Polyester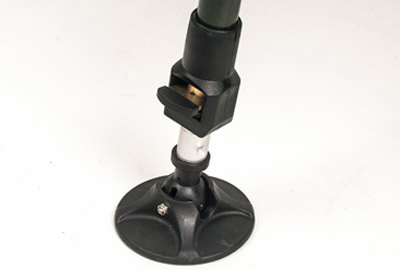 Adjustable feet with mud cups