Following a strong solicitation from many carp enthusiasts, we are proud to unveil the new rod from the Carp Design collection, the highly anticipated Slim Fighter Pro.
Available in a unique power and length of 12′ 3.5lbs, this rod is designed to delight carpists looking for performance and beautiful equipment.
Indeed, this ultra thin rod hides a powerful 24T carbon blank wrapped in a layer of 1K carbon to give it an increased nervousness that gives the blank a better nervousness that you will appreciate when launching from long distance or when fishing hard.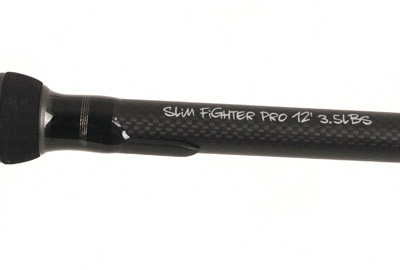 Careful silkscreen printing
On the equipment side, the Slim Fighter Pro has nothing to envy compared to the top-of-the-range models available on the market. Indeed, the rod is equipped with a Fuji reel seat and a series of "K Serie" rings now well known in the competition world.
In order to offer an action close to perfection, the first two rings of the rod (starting from the heel) were mounted with double-legged rings while the following rings are mounted in single-legged in order not to "break" the natural curve of the blank.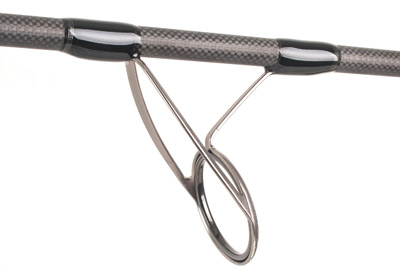 50mm Starting ring
On the finishing side, the Slim Fighter Pro is dressed with a superb racy carbon finish highlighted by shiny black ligatures with grey borders and a short conical handle coated with Slim Shrink (rubberized sheath) to ensure optimal grip and handling.
The Slim Fighter Pro is a high-performance top-of-the-range rod that will surprise you right from the start.
It combines nervousness, precision and solidity, all at an incredible price/quality ratio!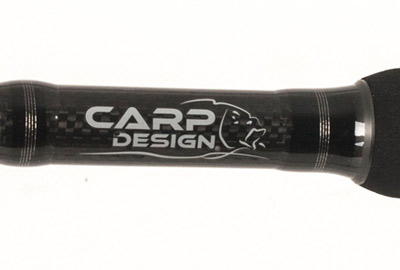 Discreet Carp Design logo under the reel seat
Blank in carbon High Module 24T
Additional carbon envelope 1K
Blank in "carbon finish" matt colour
Black ligatures with grey border
6 lightweight "K Serie" rings
2 first double-leg rings then single-leg
Starting ring 50mm
Fuji reel seat
Short conical handle
Handle with Slim Shrink coating (rubberized sheath)
Finishing trim on the heel
Finishing ring on the reel seat
Integrated line clip
Supplied in an Oxford 210D fabric cover
Weight : 360g
Overall dimensions : 190cm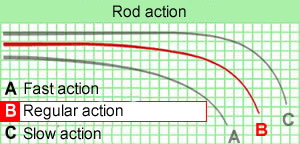 Technical Informations
Length
Sections
Power
Rings
12′ (360cm)
2
3.5lbs
K SERIE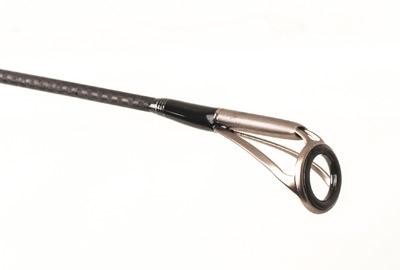 6 lightweight "K Serie" rings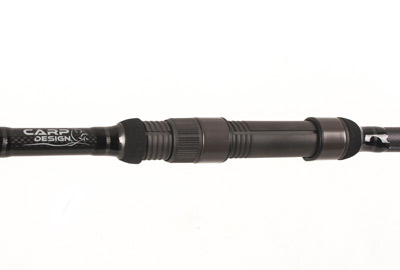 Careful finishing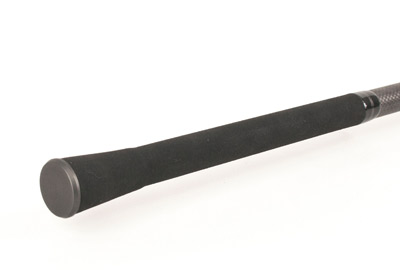 Conical short handle – Cover for finishing on the heel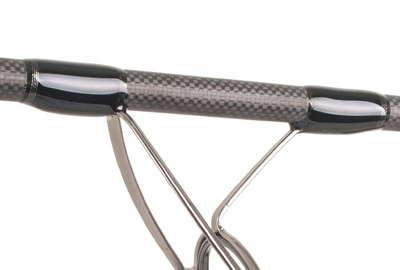 Black ligatures with grey border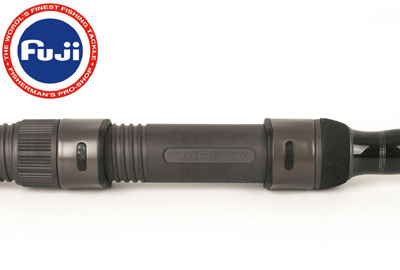 Fuji reel seat