Here is a rod that has not finished talking about it ! Indeed, this is the first time that a spod/marker rod has benefited from such a level of equipment at such a competitive price !Made from 24T carbon, its ultra-thin matte black blank underlined with black ligatures with red edging, will appeal to lovers of beautiful rods from the first glance.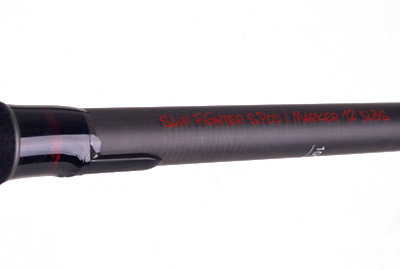 Neat red silkscreenExcellent launcher, the Slim Fighter Spod/Marker will allow you to propel your rocket bait with great ease thanks to its 5lbs power.Its nervous blank combined with a sensitive tip will also allow you to detect the slightest roughness of the bottom during the sounding phases. To allow you to probe with great precision, the Slim Fighter Spod/Marker has a 50cm graduation scale with marking every 5cm.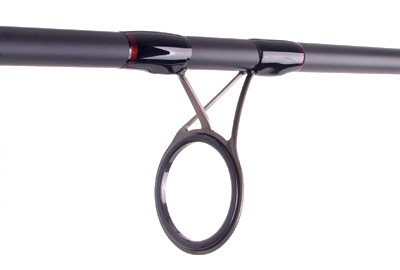 50mm starting ringIn order to optimize its performance and its balance as much as possible, it is equipped with SIC LTSG lightweight rings and a rare thing for a rod with such a quality/price ratio, it has a Fuji reel seat!Its progressive tip action guarantees a rapid return from the blank to the throw to guarantee a precise trajectory of your bait rocket or your marker.The Slim Fighter Spod/Marker is a high-performance rod that combines nervousness, precision and solidity, all at an incredible quality/price ratio.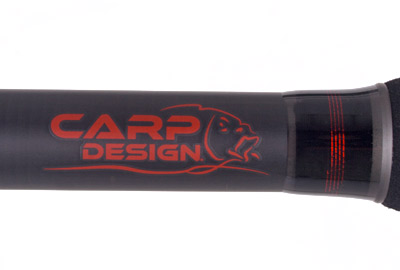 Discreet Carp Design logo under the reel seat
24T High Modulus carbon blank
Matte black blank
Black ligatures with red border
6 SIC LTSG double-leg lightened rings
Starting ring 50mm
Fuji reel seat
Short conical handle
50cm graduation scale
Handle with Slim Shrink coating coating
Finishing trim on the heel
Finishing ring on the reel seat
Integrated line clip
Supplied in a 210D Oxford fabric cover
Weight: 420g
Overall dimensions: 190cm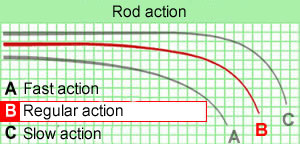 Technical Informations
Length
Sections
Power
Rings
12′ (360cm)
2
5lbs
Sic LTSG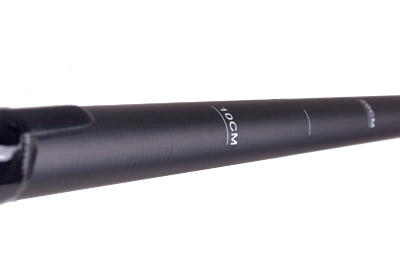 Equipped with a 50cm graduation scale with marking every 5cm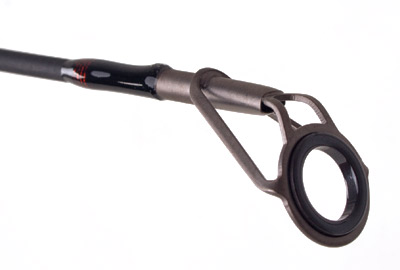 6 SIC LTSG double-leg lightened rings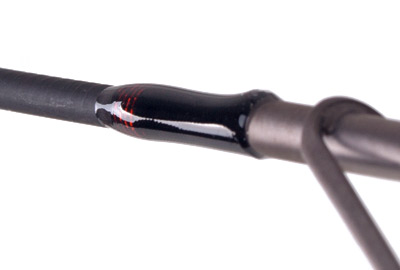 Black ligatures with red border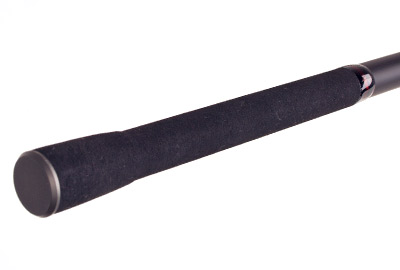 Handle with Slim Shrink coating coating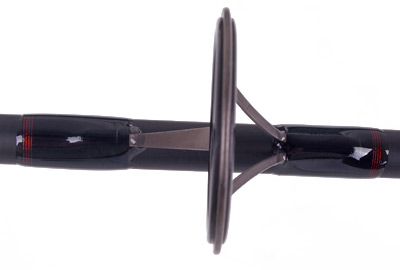 Black ligatures with red border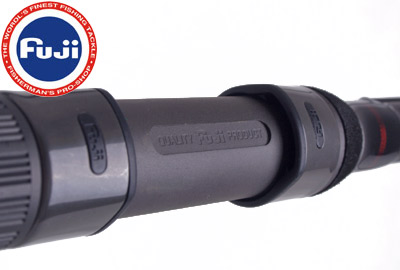 Fuji reel seat – High quality