Designed to allow you to move large volumes of material with ease, The Trolley is a trolley goes everywhere, able to move with ease all you need for your session.
To maximize your load, the loading platform is adjustable in length and width.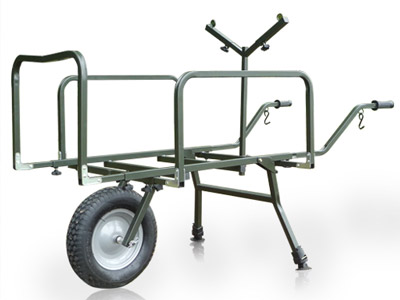 In addition to these adjustable rear feet, it has two side panels and a front panel that ensure a perfect maintenance of your business during your travels. The presence of an adjustable fork will allow you to maintain your sheath or individual covers with maximum security.
To complete the set, it has two suspension hooks under the handles that will be perfect for hanging your buckets or cans. Small when folded thanks to its removable wheel, it will easily find its place in the trunk of your vehicle or in your garage during storage.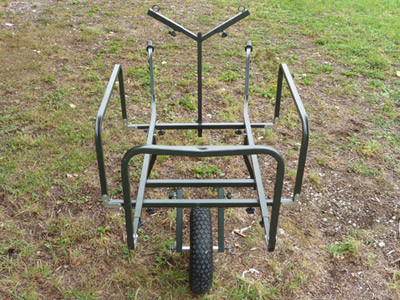 Ergonomic handles
Large inflatable front wheel for added stability
Low center of gravity for maximum maneuverability
Compact when folded
Double adjustable feet for optimum stability
Adjustable rear fork for your scabbard
Suspension hooks
Removable front wheel
Extensible front and side slats
Folded size: 70cm x 82cm x 18cm
Height of the front panel: 40 cm
Height of side rails: 33 cm
Dimensions (main platform) : 84cm x 160cm – Weight : 16kg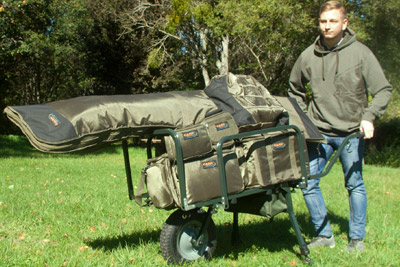 Large loading capacity. Luggage not included.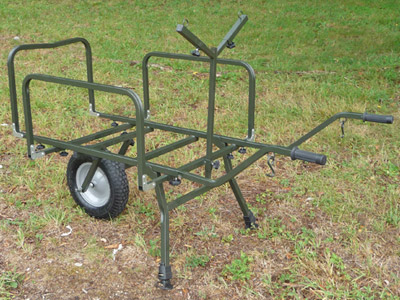 Large loading volume.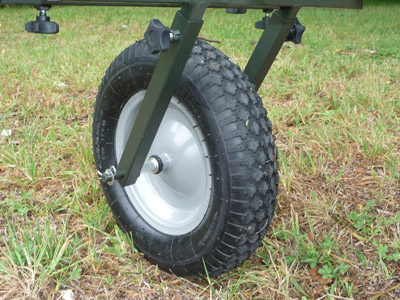 Lenticular inflatable wheel for rapid assembly / disassembly.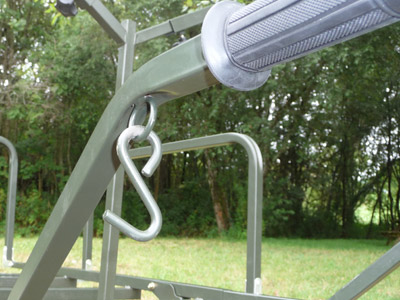 Ergonomic handle and hanging hook.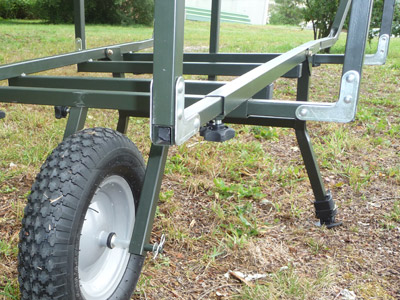 Extensible front and side slats.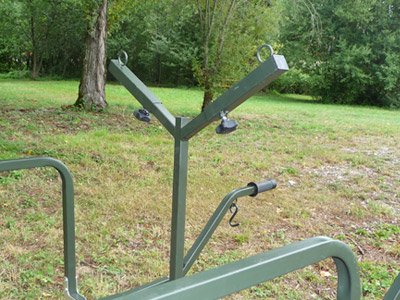 Adjustable fork designed to support your sheath.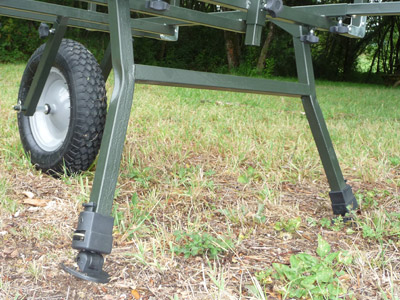 Double foot for optimum stability.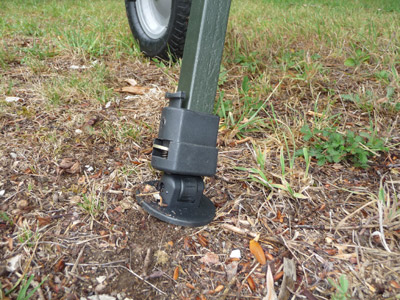 Adjustable feet for adaptation on all types of terrain.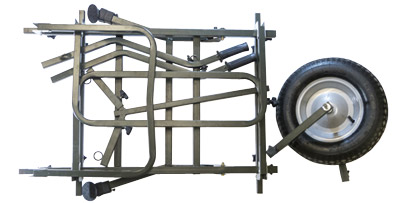 Reduced size when folded.