This bait boat is available in Black and Camo versions, with or without echo sounder, and can be equipped with a spreader (optional), this bait dispenser will allow you to bait not under your boat as most of the bait boats on the market do, but 360 degrees around your boat to create a real baiting area.
With its experience in the field of baitboat, Carp Design is proud to unveil its new model, the V80.
This boat with a racy look is a true jewel of technology. Equipped with GPS technology, it will allow you to drop off your assembly with great precision day and night thanks to its autopilot system and smart remote control allowing you to record up to 30 GPS points.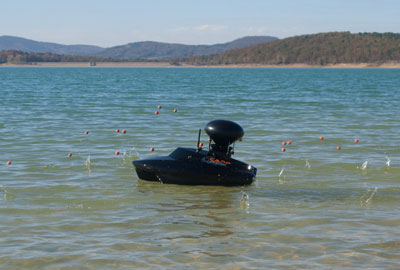 Ambient photo of the model with Bait Dispenser (not included)
The new technologies used for its design will quickly make it a reference in the field. It is equipped with two ultra-quiet high-torque motors combined with lithium batteries that give it a 4-hour battery life.
The presence of a speed controller enables smooth navigation and a continuous change of speed, offering a maximum speed of 90m/min.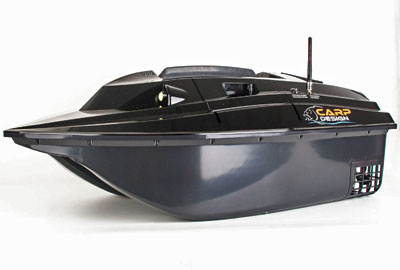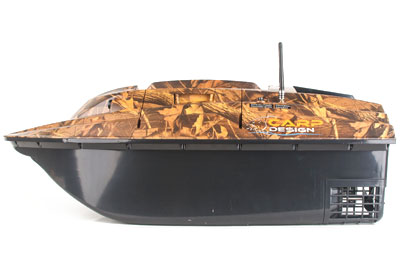 Its 2.4GHz anti-interference remote control offers a range of 400m and the integrated LCD screen will allow you to control in real time the state of the boat's system. This way, you can check the level of batteries, the direction, the depth and the position of the boat.
Made of high-quality ABS plastic, its catamaran-type hull will guarantee you an increased robustness and will allow you to face the worst weather conditions (boat tested class 5-6 on the Beaufort scale).
The V80 has four independent bait traps with a total maximum capacity of 5 kg and two large lines, all controlled by electromagnets. Lovers of technology and beautiful equipment will be happy to discover the present of a receptacle designed to receive a distributor of baits (sold separately) that will allow you to start 360 degrees around the boat!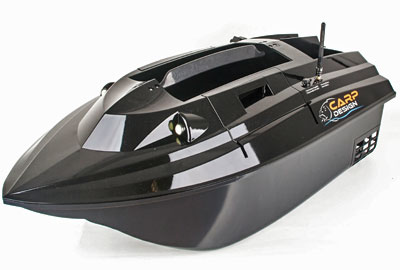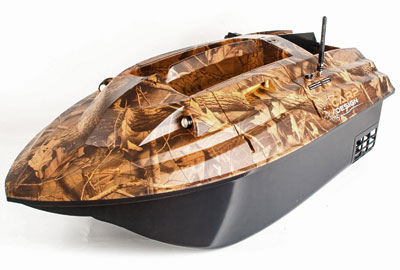 This model is equipped with the GODIO echo sounder which will allow you an accurate reading of the background and underwater elements in color on your smartphone or tablet (not provided) thanks to the dedicated free application (Android and IOS).
The range of the WI-FI signal of the echo sounder transmitter is 300m and the maximum depth of use is 73m (minimum 60cm).
The complete GODIO echo sounder will show you the bottom contour, the surface temperature, the visualization of the fish as well as their depth. It has 100 levels of sensitivity adjustment, automatic and manual selection of the depth scale as well as automatic and manual background zoom tracking.
Easy to use, it's the ultimate weapon to complete your V80 bait boat!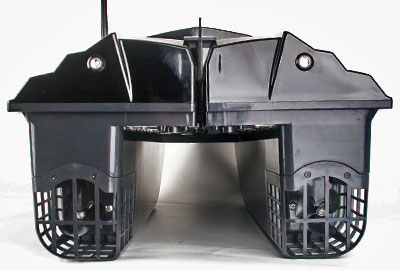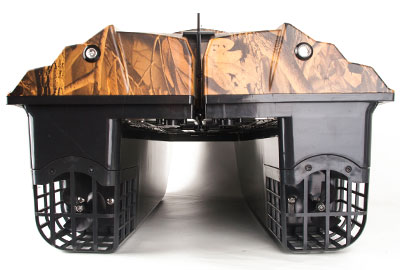 Catamaran design
High quality ABS technical plastic shell
Remote control 2.4GHz anti-interference
4 individually controlled hatches
2 independent line widths with electromagnet
Capacity: 2 x 1.5kg + 2 x 1kg
Range of 400m (variable depending on conditions)
Battery life: up to 4 hours at full power
Ultra-quiet high-torque motors
Speed 90m/min
Integrated depth meter with remote control reading
Integrated GPS with remote control reading (30 waypoints)
Autopilot function
Bait Dispenser Slot (sold separately)
2 x 12V/31amp Lithium batteries (provided)
Battery charger (on mains or in the boat)
Integrated GODIO echo sounder
Echo sounder signal range: 300m
Minimum/maximum depth of use: 0.60m/73m
Free Sounder App (Android and IOS)
Smartphone and tablet not provided
Dimensions: 80cm x 40cm x 28cm – Net weight (excluding batteries): 8kg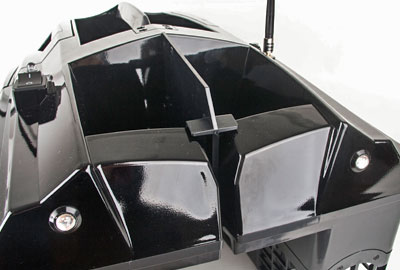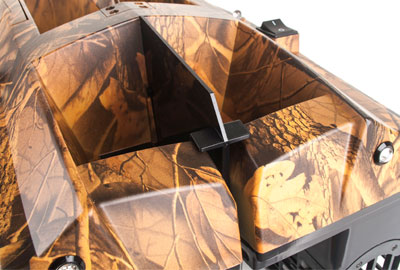 Independent line with electromagnet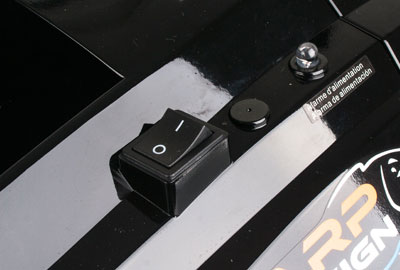 ON/OFF button detail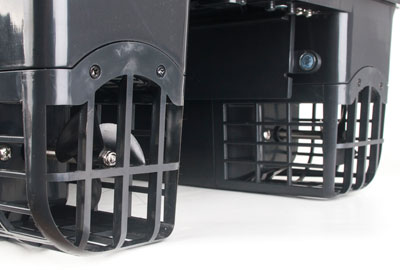 Ultra-quiet high-torque motors
2 independent front hatches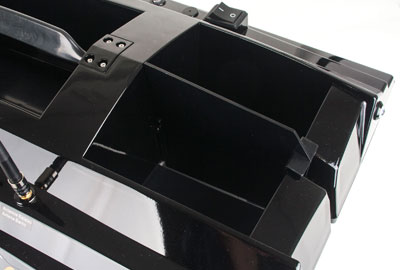 2 independent hatches at the rear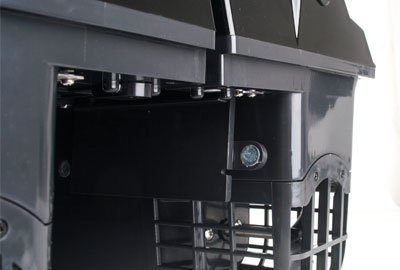 Doors with Electromagnet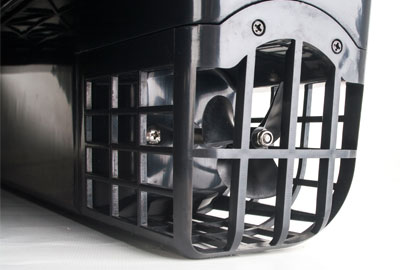 Three-blade propeller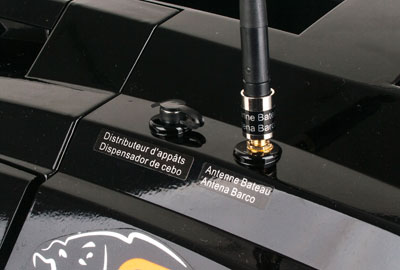 Antenna Slot + Bait Dispenser Power (available separately)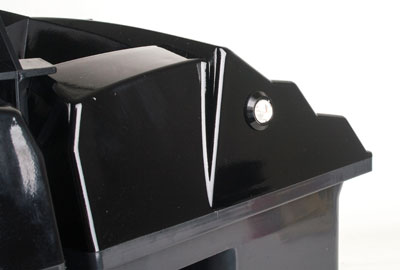 Powerful rear lighting for good night visibility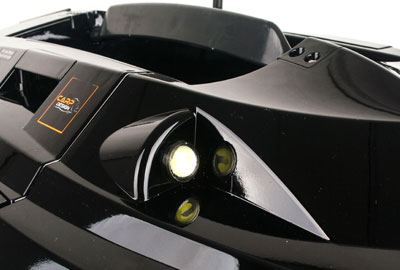 Powerful front light for good night visibility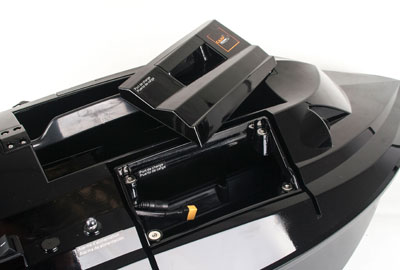 Door for batteries/ with magnet attachment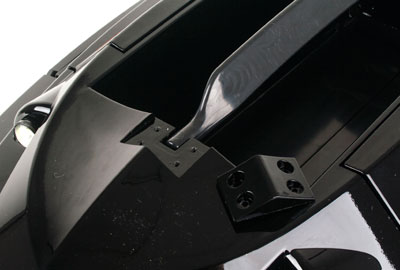 Bait dispenser slot (sold separately) instead of carrying handle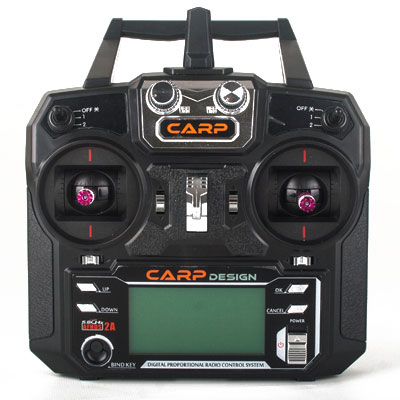 Remote control 2.4GHz anti-interference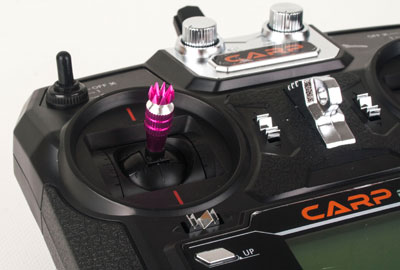 Joystick of the sensitive remote control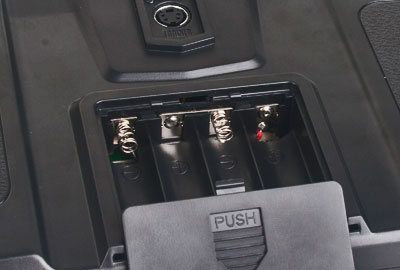 Remote control power supply with 4 AA batteries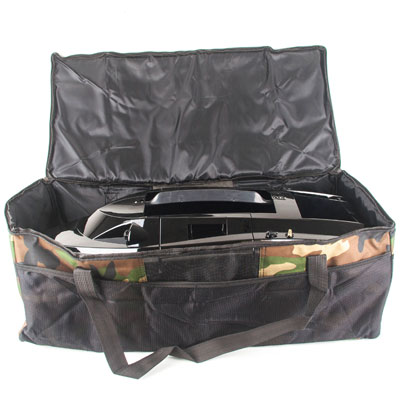 Comes with a Camou carrying bag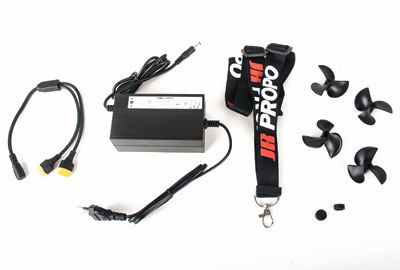 Comes with a charger, adapter, remote control cord and 2 additional sets of propellers
Carp Design Bait Dispenser V80
Here is an accessory that has not finished being talked about and that risks changing the game for users of bait boats!
This innovation will allow you to make the difference against educated fish, accustomed to traditional starter boats!
Only compatible with the Carp Design V80 bait boats, this bait dispenser will allow you to prime no longer under your boat as do most of the bait boats on the market, but at 360 degrees around your boat to create a real seeding zone.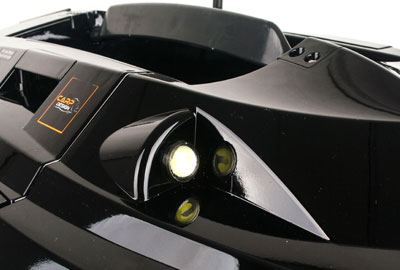 Ultra easy to use, you just need to install it in the base of the boat provided for this purpose, connect it to the dedicated socket and the trick is done!
The remote control of your V80 starter boat will then allow you to activate it remotely but also adjust its rotation speed to allow you to start at the desired distance. Indeed, the higher the rotation speed, the further your baits will be propelled.
Its top cover is equipped with magnet to ensure easy handling and secure fastening. With a capacity of 2 liters, it will allow you to prime with baits up to 18mm in diameter.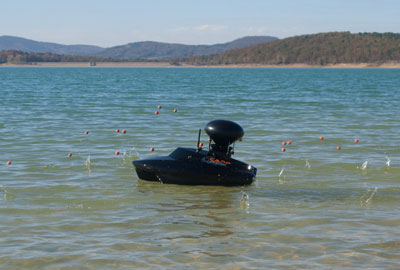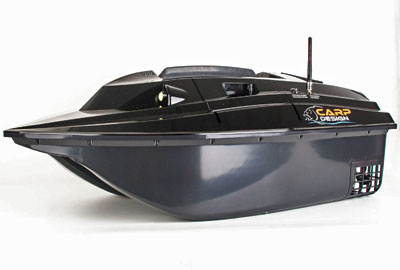 The cover opens easily and is locked by electromagnets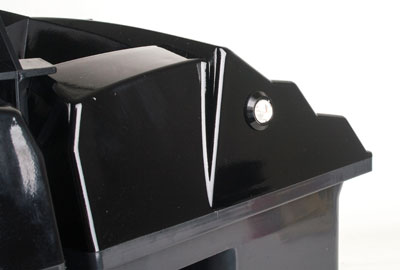 Capacity of approximately 2L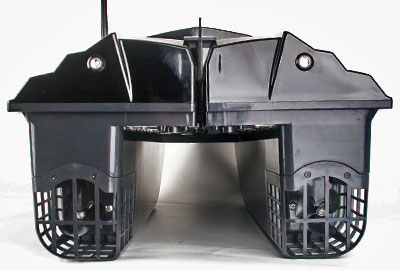 Distributor Detail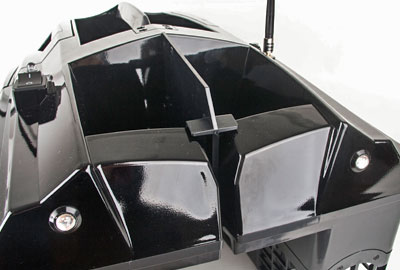 Detail of the rotor axis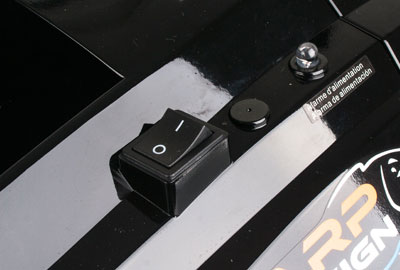 Support to adapt on your boat V80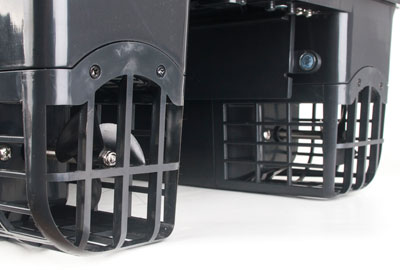 Location dedicated to support (boat sold separately)
Connector detail + rubber insulating ring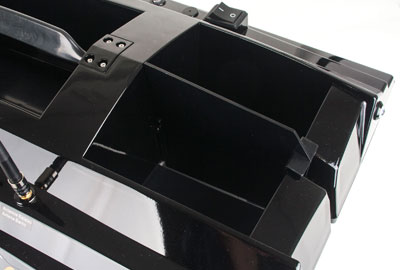 The cover opens easily and is locked by electromagnets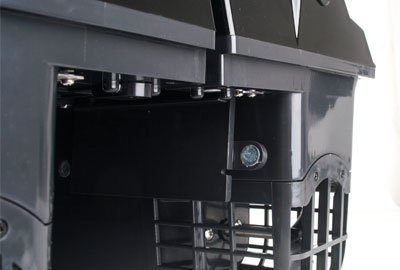 Detail Carp Design logo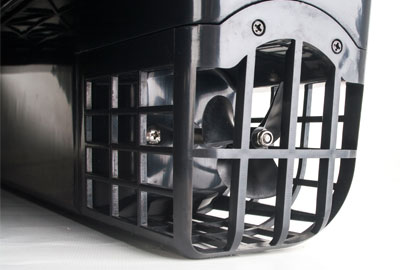 Example of boot radius in use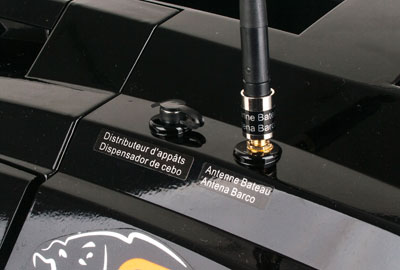 Comes with a transport strap to adapt on your boat V80

Click here to download the user manual
Click here to download the echosounder manual